Melt Away

Stubborn Fat
... By Supporting Healthy Blood Sugar Levels and by Promoting Your Body's Natural
Production of Youthful Growth Hormones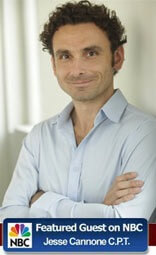 Here's what you need to know so you naturally burn calories at optimal speed!
From The Desk Of:
Jesse Cannone CFT, CPRS, MFT
Dear Friend,
If you've ever said, "I just can't eat what I used to...!"
... Then the following ground-breaking weight loss report is FOR YOU!
It's also for you if:
You've been gaining 8 to 15 lbs. (or more) per decade since you turned 30.

You can't resist snacking between meals when your energy crashes

You secretly blame your lack of 'will power' for your steadily expanding waistline.
... And, perhaps most important, you're chronically unhappy with how you look and feel but you're too tired to do a DARN THING about it!
Because, in a moment, I'm going to reveal a truly ASTONISHING weight loss secret you're unlikely to hear about from diet gurus on television.
I'm talking about a way for you to lose significant pounds:
Without cutting calories to the point of starvation!
Without spending gruelling hours on a treadmill!
... but rather by making small, common-sense adjustments to your activity levels and diet in combination with a new breakthrough that revitalizes your body's ability to burn fat like it's supposed to.
I know this sounds too good to be true...
You've been conditioned to believe there's no way to lose weight without the pain, misery, and deprivation of strict dieting, am I right?!
But that's why I need to expose the dirty little secret of the weight loss industry:
Your 'Lack Of Will Power' Is NOT The Problem!
That's right...
... Your inability to stick to a rigid dieting and exercise program is NOT the reason you're struggling to shed those unwanted pounds.
... Your inability to ignore the gnawing food cravings that convince you to eat a mid -morning bagel or go for a pizza stop after work is not because of your supposed 'lack of willpower'.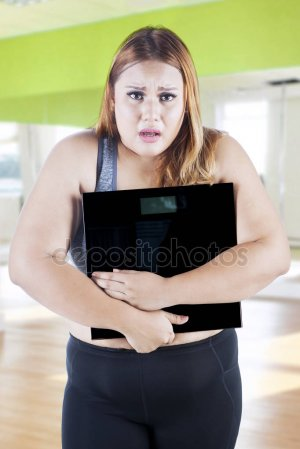 The problem is you've been sold a story that suits the multi-billion-dollar diet and weight loss industry here in North America.
But isn't based on the latest science.
Weight loss experts and celebrity fitness gurus tell you to EAT LESS... and WORK OUT more!
They give you advice that requires you to make overwhelming changes to your already hectic schedule like:
"Speed up your metabolism with 5 small meals per day..."
"Do aerobic activities 4-6 times per week..."
"Lift weights 2-4 times per week..."
But GEEZ...! Isn't this impossible to maintain???
If you're already feeling exhausted and out of shape, adding 14 NEW meals to your week... plus 5-7 separate workouts...
... It's all really HARD!
(Suddenly... you're even MORE tired and the Carb/Sugar beast within you is raging for a large extra-toppings pizza and a long snooze!)
You've been conditioned to believe that to shed those unwanted pounds:
You need the fad diets (NO!)
You need the celebrity weight loss books (NO!)
You need the pricey gym memberships (NO!)
You need infomercial exercise equipment (NO!)
You need a 'personal weight loss consultant' (NO!)
... And more!
You've been TRAINED to spend $500-$1000+ annually on 'weight loss'.
(Or, if you can't afford all this over-hyped garbage, you've been conditioned to feel bad, believe it's too hard to lose weight on your own, and not bother trying at all.)
And it's frustrating...
Because you didn't have to eat and exercise like a fitness-crazed MANIAC when you were younger, right? Looking and feeling good used to be EASY!
Well...maybe that's the key:
Maybe the secret to losing weight lies in the reason why weight loss was so much easier when you were younger.
... Let me ask you a question….
... When did you start REALLY packing on those extra pounds? Let me guess:
It was sometime between the ages of 27 and 35, right?
How'd I know...?
It's no coincidence that around the age of 30, we can suddenly no longer eat 'the way we used to'. We have to exercise WAY MORE to get the SAME RESULTS.
And we suddenly find it difficult if not impossible to lose those extra 5 or 10 pounds we gained on an indulgent vacation with a 'quick crash diet'!
It's No Coincidence The Older You Get
The FATTER You Get!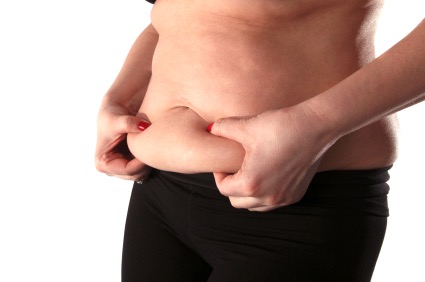 So Maybe It's Time To Address The REAL Problem:
Maybe the secret to losing weight lies in the lies in supporting healthy levels of youthful growth hormone.
Researchers today know how to naturally – and legally – enhance your body's production of the youth hormone that safely supports normal weight throughout your lifetime.
When you give your body the right combination of nutrients, it automatically helps to maintain the normal healthy production of youth hormone... just like it did when you were younger.
But that's not all.
Maintaining normal blood sugar levels is also a critical factor when it comes to promoting a healthy metabolism. It also normalizes the way your body stores and processes fats, carbohydrates and proteins from the foods you eat.
And there's a simple way to do that. It's a mineral that helps you melt fat, curb your cravings, and promote healthy, normal blood sugar.
It's the mineral chromium.
You need this mineral in trace amounts to support your body's response to insulin, which helps your body maintain normal blood sugar levels.
How ThinMist™ Can Help You Release Stubborn Fat
We've found the best way to rev up your metabolism and burn calories is by using ThinMist™.
All you need to do is spray ThinMist™ under your tongue three times a day and some of the benefits you can look forward to include: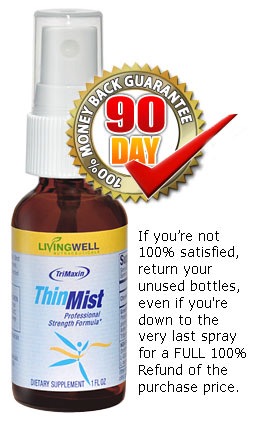 Nurture a healthy metabolism so you naturally burn calories FASTER, like you did in your teens and 20s!

Enhances your physical performance, stamina, and recovery... so it's EASIER and more enjoyable to exercise!

Promotes the development of calorie-burning lean muscle... sculpting your body while further supporting your metabolism!

Supports healthy sleep... mood... and energy levels so you naturally start feeling better about yourself and making HEALTHIER CHOICES!

Combats unhealthy eating patterns and tames your inner Carb Monster by helping regulate your blood sugar and serotonin ('happy hormones').
... So instead of 'forcing' the weight off, suddenly it's EASIER, like you've just released the brake:
You appear looking younger.
Your clothes start fitting better.
And instead of feeling exhausted – you're energized. Motivated by the results. And eager to make healthier lifestyle choices.
Because you're already seeing results!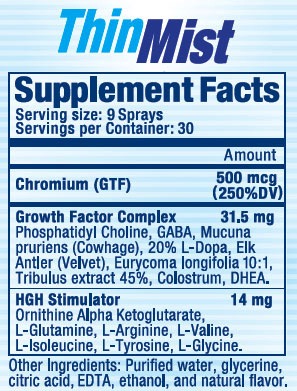 The genius of ThinMist™ is that it's a 100% natural way to support more balanced blood sugar levels and production of youthful growth hormone… without actually taking a hormone supplement!s'...
You simply spray ThinMist™ three times each day directly under your tongue just 30 minutes before you eat a meal… and you'll INSTANTLY FLOOD your body with critical minerals…amino acids… and natural, bio-identical hormones that work synergistically to help BURN FAT more efficiently!
This FAST-ACTING oral spray formula enters your bloodstream just 23 seconds after you use it. And that means you can get results up to 200% quicker than ordinary supplements.
You can use ThinMist™ before each meal. And best of all, because it's a 100% natural formula, you won't experience any harmful side effects!
Plus, ThinMist™ is flavored with all natural essential oil of peppermint. So, it tastes great – and has NO unpleasant aftertaste!
And as the ingredients slowly build up your system, they can support your body's NATURAL ability to produce youthful growth hormone..
So you have the opportunity to enjoy all the weight loss and anti-aging benefits that come with maintaining healthy human growth hormone (HGH) production PLUS balanced blood sugar levels.
What's more – A 'Feel Good' Formulation That Promotes Healthy Eating Habits And
Boosts Energy – With NO Caffeine Or Ephedrine!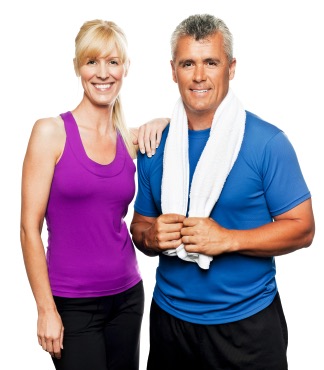 Of course, what makes ThinMist™ truly revolutionary is its NATURAL approach to dealing with the biggest enemies of any successful weight loss program:
Cravings, low energy, and lack of motivation!
Because instead of getting you jacked up on caffeine or ephedrine that leave you feeling jittery and queasy(like so many diet pills you'll find on the market today)...
...ThinMist has been scientifically formulated to naturally support the chemicals and hormones associated with healthy blood sugar levels, energy and mood.
You'll feel NATURALLY energized and motivated, without crazy highs and lows!