WAIT...Still not sure?
Try ThinMist for FREE for 30 Days
and Pay Only If It Works For You!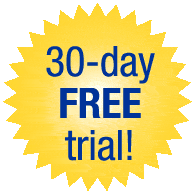 That's right... I'm willing to ship to you a bottle of ThinMist™ for you to try FREE for 30 days...
If it doesn't help you to burn off that excess fat, simply let us know before the 30-day trial period and you'll pay nothing...
But what's likely to happen is it will promote efficient metabolism, suppress your appetite and help you to finally get rid of those excess pounds...
So if you are ready to see some real results, give ThinMist a try on us and see for yourself why people are so excited about this product.

And the best part? It's GUARANTEED to work for you - or it's FREE!
And the best part? It's GUARANTEED to work for you - or else it's FREE!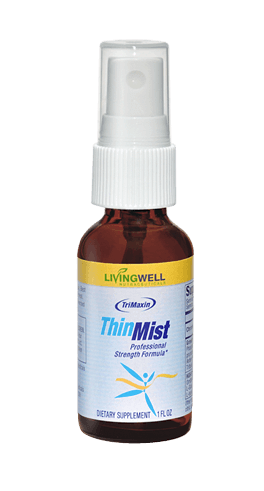 From The Desk Of:
Jesse Cannone CFT, CPRS, MFT
Dear frustrated friend,
If you want to lose of stubborn body fat... in the FASTEST time possible... then this will be the most important and exciting message you will ever read!
Here's why: My name is Jesse Cannone. As a certified fitness trainer for more than two decades I've helped thousands of folks achieve PERMANENT weight loss success.
And I'm here today to introduce you to an all-natural treatment I recommend to my clients that's 100% guaranteed to help you nurture your metabolism... suppress your appetite... and lose 10... 20... 30 or more pounds - and KEEP it off - in just 30 days or less.
And best of all, you won't have to starve yourself or take another 'diet pill'. And you can exercise - or not - and still get the results you've been waiting for!
Hundreds of Clinical Studies Prove this Remarkable Nutritional Supplement Can Help... Increase Muscle Mass... Boost Energy Levels... and Support Healthy Bones, Too!
It's called ThinMist™. And the ingredients are proven and recommended by scores of physicians... clinical studies... even prestigious medical journals. Plus, thousands of folks all across the country swear this formula is helping them lose weight - for good!
And the good news is - ThinMist™ is GUARANTEED to work for you too. I'll tell you more about this remarkable product later. But first...
... if you're one of the millions of Americans taking weight loss supplements and just can't seem to get rid of your:
Thunder thighs!
Beer Belly!
Love handles!
Flabby arms!
Double chin!
Puffy cheeks!
"Cankles"
Jiggly butt!
Saddle bags!
Man boobs!
And more......
... you should know there's a truly shocking reason why...
You Can't Lose Weight - and Keep it Off - Even if You Slash Your Calories and Increase Your Exercise
If you've ever tried any kind of diet, you're probably well aware of the "Diet Plateau".
Here's how it works...
First, you limit your calories and start losing weight. You notice your clothes fit looser. You start to lose inches around your waist. And you may even go down a dress size or two.
But then all of a sudden, you stop losing weight.
So you try to reduce your calories even more. You may even go to the gym a couple more days a week. But no matter what else you try, you can't seem to lose any more weight.
Why?
Because you've hit the Diet Plateau.
Scientists refer to this plateau as adaptive thermogenesis. Simply put, when you eat less, your metabolism starts to adapt and s-l-o-w down so you burn fewer calories. In fact, your body starts to think it's starving when you cut calories. And in turn it starts to s-l-o-w down your metabolism to a crawl.
And the result? You cannot and will not lose any more weight.
Now, most folks try to combat the Plateau effect by speeding up their metabolism with diet supplements.
You see, supplement manufacturers claim that diet pills containing thermogenic ingredients - like caffeine or green tea - can help you burn fat and keep it off for good.
But the truth is they're wrong... DEAD WRONG!
Let's take caffeine for example. Supplement manufacturers want you to believe that caffeine will help you suppress your appetite for as long as you use their product.
However, this simply is not true. According to research published by the Mayo Clinic,
"Caffeine may reduce your desire to eat for a brief time, but there's not enough evidence to show that long-term consumption aids weight loss." *
What's more, manufacturers claim that caffeine acts as a diuretic and can help you lose weight and keep it off.
Now it's true that in some people, caffeine does increase the amount of urine you excrete. However, this increase in urine is mostly water loss. And while it may temporarily decrease your body weight - it DOES NOT result in loss of body fat.
And That's When The "Yo-Yo" Effect Comes Into Play...
You experience initial weight loss - sometimes 10...15... 20 pounds or more - but then you gain it all back and then some!
Oh, and don't forget about the terrible side effects that come from caffeinated products - including headaches... nervousness... nausea... insomnia...irritability... diarrhea... anxiety... hyperactivity... and more!
Here's What Makes ThinMist™ the Most POWERFUL Weight Loss Formula on the Market Today...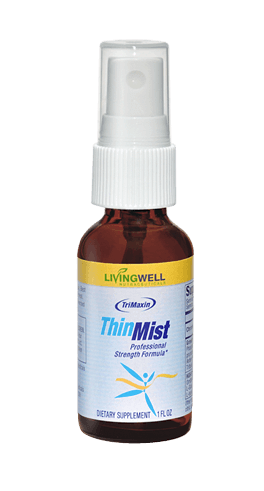 But if you're looking to start losing weight PERMANENTLY... in the FASTEST time possible... ThinMist™ is nothing short of a MIRACLE...
All you have to do is spray ThinMist™ directly under your tongue just 30 minutes before you eat a meal... and you'll INSTANTLY FLOOD your body with critical minerals and amino acids that naturally support the production of bio-identical hormones all working synergistically to help BURN FAT more efficiently!
You can use ThinMist™ before each meal. And best of all, because it's a 100% natural formula, you won't experience any harmful side effects!
Plus, ThinMist™ is flavored with all natural essential oil of peppermint. So, it tastes great - and has NO unpleasant aftertaste!
ThinMist™ helps support a healthy metabolism all day long!
No kidding. When you spray ThinMist™ under your tongue just 30 minutes before breakfast, you'll boost your metabolism immediately
In fact, you'll say, "No thanks, I'm not hungry" - and actually MEAN it!
Imagine turning down that double scoop ice cream sundae... extra cheese slice of pizza... or that gooey chocolate chip cookie - without the struggle
Well you can. In fact, when you use ThinMist™ as directed, you'll have the willpower to pass up extra helpings of food - and not feel deprived - because you won't feel hungry! In fact, you'll find that you just won't have the desire to eat all the 'junk foods' you once loved. As a result, it will be much easier to make better, healthier food choices.
Skip the bland, tasteless diet food. Instead, eat what you want - when you want!
If you've tried specialty diets like Jenny Craig... Atkins... lemonade diet... cabbage soup diet... or just simply fasting...
... you know that as soon as you go back to 'normal' foods the weight comes back with a vengeance - and then some!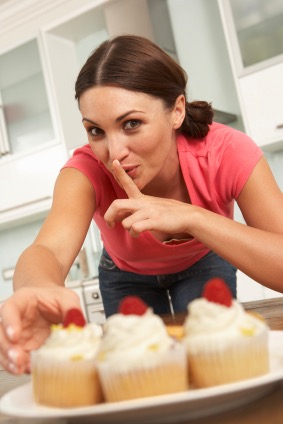 That's what makes ThinMist™ the answer to your weight loss prayers!
You get to eat the foods that you love and still shed unwanted body fat.
And because you're eating regularly - and not starving yourself like most diets require you to do - your body won't go into shock.
And that means you won't have to deal with the dreaded Dieter's Plateau.
So, you'll get up to 200% FASTER results...support your metabolism... and you won't have to deprive yourself of the foods you love.
The results? A slimmer, trimmer, SEXIER YOU!
And guess what else?
By adding light exercise to your day - a brisk walk at lunch time... a quick bike ride along your favorite trail... or 30 minutes at the gym - you'll notice the weight melting off even sooner.
Plus, you'll experience a host of health-saving benefits. It's a win-win situation for you.
Finally, Get All the Nutrients Your Body Needs to Achieve PERMANENT Weight Loss in One Remarkable Formula!
With every spray of ThinMist™ you get...
A Powerful Blend of HGH Stimulators!
The ingredients contained in ThinMist™ are 100% safe and clinically-proven to help maintain balance of your natural levels of Human Growth Hormone - or HGH for short - in your body.
HGH is primarily responsible for the healthy growth and maintenance of your muscles... metabolism... brain tissue...libido... hair... skin... nails... and more.
However, around age 21 your natural levels of HGH drastically decline. And this means that the older you get, the more you're at risk for...
Increased weight gain
Weak, flabby muscles
Low libido levels
Loose, saggy skin and wrinkles
Low energy levels
Brittle hair and nails
Mood swings
And more!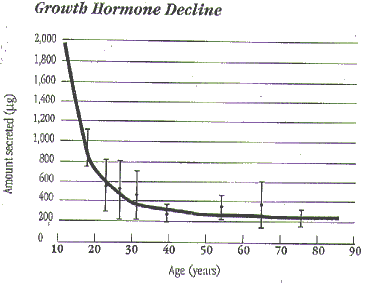 The table above from the National Institute of Health Research shows how HGH declines with age so that "elderly" levels are reached by the early ages of 35-40.
But the great news is, with just a quick spray of ThinMist™ before a meal, you arm your body with the tools it needs to support your natural supply of this health-saving hormone!
That's why Living Well Nutraceuticals™ made doubly sure to include a natural source of HGH stimulators in every spray of ThinMist™.
This breakthrough formula contains a uniquely calibrated blend of 7 essential vitamins and amino-acids that work together to help boost your body's ability to produce HGH.
These ingredients include...