You probably know that joints don't ache for no reason. Inflammation certainly plays a role. But the underlying cause of joint pain is the wear and tear you put your joints through.
And no pain reliever – prescription or natural – can help restore your joints to their youthful mobility.
That's why I added the purest, highest quality nutrients to nourish and hydrate your joints, rebuild cartilage and drastically reduce joint discomfort.
Rev Up Cartilage Repair for Healthy,
Pain-FREE Joints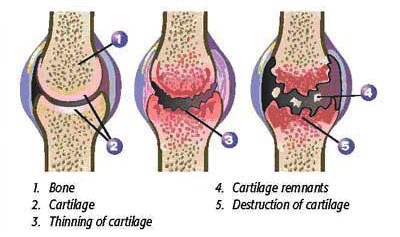 Between every joint in your body is a soft, spongy connective tissue called cartilage. It's there to cushion and protect your joints. Cartilage protects your bones from the wear and tear of everyday movement.
When cartilage breaks down you suffer joint stiffness and pain. And without cartilage, you'd have bone grinding on bone. Ouch! That excruciating pain hits your body like an 18-wheeler just slammed into you.
Cartilage is a living substance inside your body. As such, it needs to be cared for and nourished. And the really good news about cartilage is that it can be regenerated – naturally!
So to help you rebuild your joints – and ease your joint discomfort, I have included the most natural and more effective form of glucosamine sulfate.
Glucosamine sulfate rebuilds cartilage and increases the thick fluid that surrounds your joints, called synovial fluid. Just like you put oil on a squeaky wheel so it turns smoother and faster, the synovial fluid lubricates your joints so they move smoothly, too.
Now, many formulas use glucosamine. But are they using the pure sulfate form studies show to be more effective at rebuilding cartilage and nourishing your joints? I'll bet the answer is no.
Dual-Action Breakthrough that Builds
NEW JOINTS
As I said earlier, your body needs sulfate to build new healthy cartilage. That's why we use the glucosamine sulfate since it's more effective.
Plus, we added chondroitin sulfate. Research has found that when chondroitin is in the "sulfate" form, it's more effective. And here's really good news...when you combine chondroitin sulfate with glucosamine sulfate – the results are even better!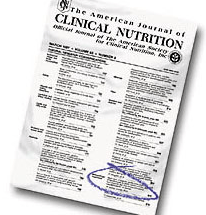 In a clinical study published in the New England Journal of Medicine, 1,583 patients with knee pain were tested. Of the group with moderate to severe pain that took BOTH the glucosamine and the chondroitin sulfate, 80% had significant improvement.
You might think these superior ingredients are good enough for one supplement, right? Wrong!
We've also added a superior form of collagen – the main ingredient in healthy joint cartilage. Collagen is the most abundant protein in your body. You'll find it in fibrous tissues such as ligaments and tendons. These connective tissues in your joints are made of collagen. It's also found in cartilage and bone.
Some have called it, "the glue that holds your body together." But as you age, your body's supply of collagen decreases and cartilage thins and breaks down.
As a result, chronic dull burning pain and stiffness settle in to your joints. And your joints deteriorate, lose their flexibility and unleash more searing pain with every little movement.
By adding collagen back into your body, your body can replace damaged cartilage with new healthy tissue to rebuild your joint from the inside out – restoring your mobility and flexibility and banishing joint pain forever.
So your joint supplement MUST have collagen to replace what you've lost through the years.
But not just any collagen will do.
Super Joint Support® brings you the most potent, effective collagen. It's called Chondrocyte Rich Collagen.
Chondrocyte Rich Collagen uses a patented process for combining two forms of collagen making it the most compressive
collagen on the market.
"90% of Joint Pain is No Longer Part of This Body!"
"Hello Jesse,
With pleasure I am sending you this message. It has been over a year that I have been taking the "Super Joint Support®". As you can imagine, at first I was skeptical, as you know there are a lot of products in the market claiming to be, the "Miracle" in a bottle. Happy to report that 90% of joint pain is no longer part of this body, not sure how I would function daily.
I am 72 years and an avid golfer, and for all you "Golf Aficionado" if you experience joint pains, this is the product you need, it will not give instant relief, but if you are looking for long term joint free pain: Start as soon as you can, be faithful in taking your daily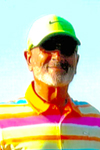 supplements and in time you will be free of joint pain. Thank You Jesse. The Super Joint Support® is the Real Miracle in a bottle for me."
Most Grateful - Luigi Alfano, Ontario Canada
Super Joint Support® contains the most effective and comprehensive Type II Oral Collagen available. It's called Chondrocyte Rich Collagen. This remarkable nutrient supports healthy joint function by rebuilding cartilage and replenishing the lubricating synovial fluid your joints need for flexibility and motion.
It's a patented collagen that naturally contains Hydrolysate Type II Oral Collagen, chondroitin sulfate and hydrolysate acid that work together in synergy to do what other collagens simply can't.
For one thing... what makes Chondrocyte Rich Collagen so powerful at rebuilding cartilage is its smaller molecular size. The smaller size makes it much easier for your body to absorb.
This means that this super collagen can get into every tiny nook and cranny in your joints to quickly start building new collagen and healing joints.
The extraction process that uses both water and enzymes preserves the important nutrients in Chondrocyte Rich Collagen yielding a higher molecular weight for optimum absorption, much better than regular collagen! Other collagen molecules are simply too big for your body to absorb everywhere collagen is needed.
Next, cartilage is made up of cells called chondrocytes. Chondrocytes help to nourish the cartilage. And when cartilage is damaged from wear and tear or age, chondrocytes replace the damaged cartilage.
But sometimes when we age, the chondrocytes become sluggish and can't repair your cartilage. Your knees go stiff. Your hips can't bend. Your fingers don't move.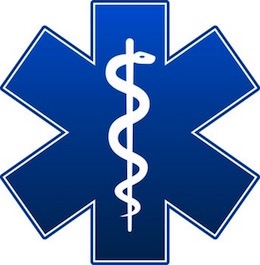 But here comes Chondrocyte Rich Collagen to the rescue. The Type II Oral Collagen in Chondrocyte Rich Collagen actually stimulates the chondrocytes to make new cartilage. And since it's 100% cold water soluble, 90% of the collagen is absorbed with in 6 hours, so chondrocytes move faster than ever to repair your damaged cartilage.
Restores Joint Strength and Flexibility
from the Inside Out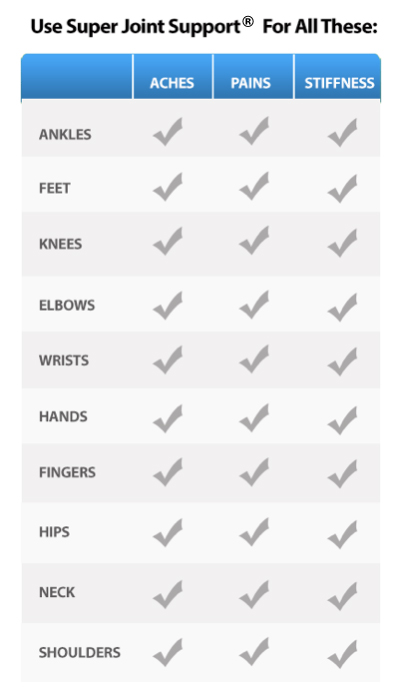 Chondrocyte Rich Collagen also supports the healthy levels of a protein known as Hyaluronic Acid (HA). Why is this important?
HA is a key component of the synovial fluid in your joints. This fluid acts as a cushion and shock absorber for your joints.
HA keeps the synovial fluid in your joints from drying up. HA also helps your cartilage retain water to stay moist and supple.
Basically, HA is a lubricant – keeping joints moist and "oiled" so they move smoothly with greater range of motion and flexibility.
But what you may not know is cartilage does not contain any blood vessels. So the only way cartilage gets any nutrients is through the synovial fluid. This is critical for cartilage regeneration and joint healing.
Unfortunately, research shows that by the age of 50 the amount of HA in your body is reduced by half. This loss leads to joint pain and stiffness making it difficult to move.
Chondrocyte Rich Collagen contains highly absorbable hyaluronic acid to nourish and build cartilage, so you can move faster, better ... and without pain.
Finally, Chondrocyte Rich Collagen also contains chondroitin sulfate to help maintain the healthy structure of your cartilage, reduce the painful swelling of inflamed joints and improve the functional mobility of knee and hip joints.
Type II Oral Collagen is Backed by More than
20 Clinical Trials!
Researchers have been studying Type II Oral Collagen for over a decade in numerous clinical trials and the results are nothing short of amazing.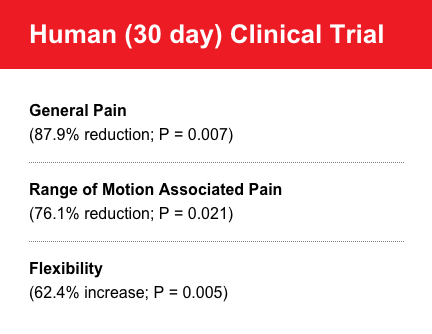 In one 30 day clinical trial, 20 patients suffering with various joint problems were given Chondrocyte Rich Collagen every day.
The result: 80 out of 89 experienced reduction in joint discomfort.
In another study, they found that Chondrocyte Rich Collagen led to a 40% improvement in joint discomfort.
In still another trial, the Chondrocyte Rich Collagen group experienced significant improvement in physical activities compared to the placebo group.
The list goes on. Super Joint Support® contains 500mg of Chondrocyte Rich Collagen, along with 300mg of Hydrolysate collagen, 50mg of HA and 100mg chondroitin sulfate.
How Does Super Joint Support® Measure Up to the Competition? You Be The Judge!