You See, This Is What I'm Up Against
Talk to these people, and you'd think a bonafide miracle had taken place.
But try and get someone ELSE to understand just how well - and how FAST - Rub On Relief® goes to work, and all you get is a blank stare.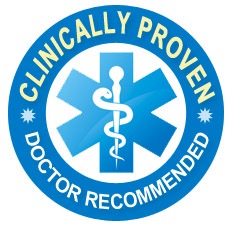 So let me show you how some of this works.
Remember that powerfully soothing but little-known ingredient I mentioned that was featured in the Journal of Rheumatology? It's called cetyl myristoleate and may be one of the only ingredients in the history of the world to have such a high success rate.
The large majority of people in the study reported that:
Their muscle and joint discomfort practically vanished in a matter of weeks…
Their joints became more flexible and limber so they could move freely again…
And there were practically no side effects.
That just doesn't happen. Until now.
But it's only the starting point.
Keep reading for the complete list of soothing ingredients in Rub On Relief® and how they'll help ALL forms of nagging physical discomfort dry up and disappear.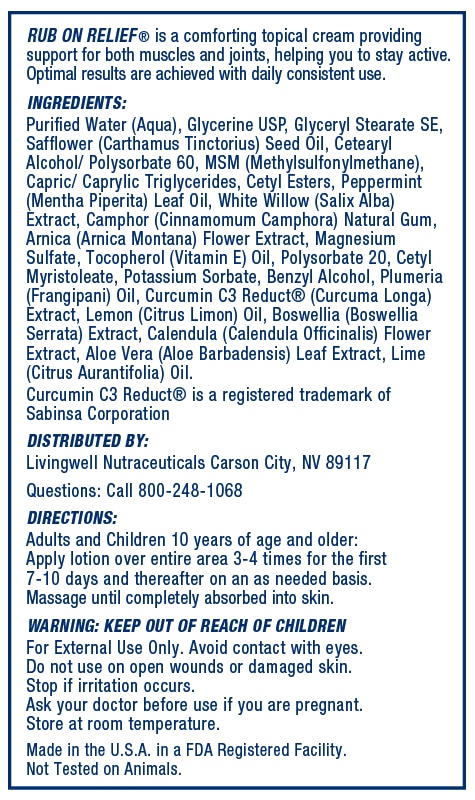 As you can see, we're not hiding anything. That's the complete list of the powerful soothing ingredients! Here's how they work...
Click Image to Enlarge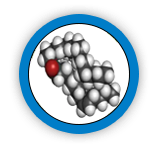 Cetyl Myristoleate (CMO)
This naturally occurring fatty acid is believed to lubricate joints, relax muscles and increase flexibility.
CMO works to support a healthy inflammatory response and help ease joint discomfort.1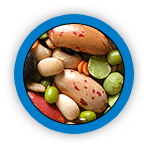 Methylsulfonylmethane (MSM)
MSM is a popular supplement when it comes to relieving joint discomfort. However, it does much more than that…
Cumulative data on this naturally occurring nutritional sulfur suggests that it supports the preservation of healthy cartilage and reduces the misery of uneasy muscles. Some data indicates it may even help to maintain physical function and range of motion.2

White Willow Extract
White willow extract can be traced back to ancient Egypt. It contains salicin (salicylic acid) and has a long history when it comes to soothing muscles, joints and other types of physical discomfort.3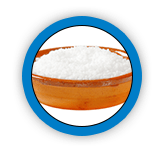 Magnesium Sulfate
There's nothing more painful than when a muscle suddenly seizes up on you. Well, magnesium plays a vital role when it comes to muscle contraction and relaxation and may help when it comes to calming this type of unpleasant muscular activity.4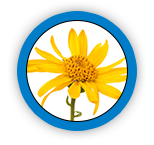 Arnica Flower Extract
Extensive research has been carried out to explore the therapeutic potential of Arnica. In one study, 64% of people rated Arnica gel as "good" or "very good" at relieving joint discomfort in their hands.5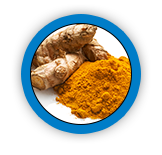 Curcumin C3 Reduct®
Curcumin C3 Reduct®6 is a super-charged form of curcumin that exerts higher levels of antioxidant activity than regular curcumin. Scientists isolated and extracted the tetrahydrocurcuminoids (THCS) — the metabolites that give curcumin its antioxidant power — from the root. Then, they turned this extract into a highly concentrated form. The result? Improved bioavailability, greater absorption, and more antioxidant power to support your body's ability to neutralize damaging free radicals.7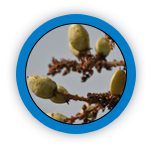 Boswellia
Also known as frankincense (one of the gifts the three wise men gave Jesus), boswellia comes from the Boswellia sacra tree found in parts of Africa and Asia. Indian tribes have used it as a natural healer for over 3,000 years. In animal models, topical application of boswellia helps to support healthy cartilage and promote joint comfort.8
Lemon and Lime Oil
Lemons and limes are known for their powerful purifying properties. These two citrus oils also give Rub On Relief® a non-medicinal, pleasant smell that's not overpowering.9,10
Calendula
Calendula is a plant that's been used traditionally as a medicinal herb. Calendula contains an abundance of powerful phytonutrients with high antioxidant activity. Among other health benefits, calendula supports healthy wound healing.11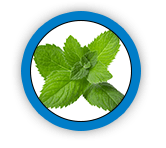 Peppermint Leaf Oil
Peppermint leaf oil is an ancient herbal medicine used in Europe and the Middle East to rapidly provide cool relief to irritated muscles. Peppermint leaf oil actually tricks the body with its cooling touch. It sends a cooling pleasing sensation to your brain that thwarts the stinging heat of inflammation.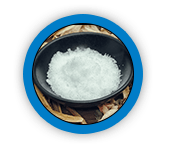 Camphor Natural Gum
Camphor provides a pleasant warming sensation. It's the perfect contrast to the cool relief provided by the peppermint leaf oil. The warm/cool sensation of camphor and peppermint leaf oil will feel amazing on any muscle discomfort.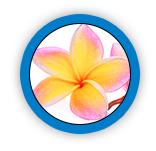 Plumeria Oil
Plumeria Oil is said to be derived from the flowers of the "Tree of Life." It has aromatherapeutic properties and can help calm your mind, body and soul.
---
1 REF: Medicine (Baltimore). 2017 Mar; 96(9): e6149
2 REF1: Osteoarthritis and Cartilage (2008) 16, 1277e1288 REF2: Nutrients. 2017 Mar; 9(3): 290.
3 REF: Jnl Saudi Chem Soc. 2010 Jul;14(3)371-322
4 REF: Clin Kidney J. 2012 Feb; 5(Suppl 1): i3–i14
5 REF: Rheumatol Int. 2007 Apr;27(6):585-91. Epub 2007 Feb 22
6 REF: Curcumin C3 Reduct® Research Highlights at https://www.c3reduct.com/clinical/research-highlights/
7 REF: Foods. 2017 Oct; 6(10): 92.
8 REF: Osteoarthritis Cartilage. 2014 Jan; 22(1): 128–132.
9 Boshtam M, Moshtaghian J, Naderi G, Asgary S, Nayeri H. Antioxidant effects of Citrus aurantifolia (Christm) juice and peel extract on LDL oxidation. Journal of Research in Medical Sciences : The Official Journal of Isfahan University of Medical Sciences. 2011;16(7):951-955.
10 Sun J. D-Limonene: safety and clinical applications. Altern Med Rev. 2007 Sep;12(3):259-64. Review. PubMed PMID: 18072821.
11 REF: Pharmacogn Rev. 2013 Jul-Dec; 7(14): 179–187.
I'd Like to Get Rub On Relief® In Your Hands IMMEDIATELY. Time is of the Essence!
I used to rack my brain trying to come up with the best way to SHOW people how fast and effective Rub On Relief® really is… but it's hard for most folks to believe that anything could really zap the nagging, everyday aches and pains they've had for months, years or even decades.
And sadly, that's so often the case. Once you've lived with those tender joints and "spazzy" muscles for that long, you just accept that it's never going away. And when someone offers a REAL solution, you just wave your hand and say, "that's never going to help me."
Let me tell you: That's perfectly normal. Being a skeptic simply means you've tried many things, and you've been disappointed many times. It's painful, I know. I suffered from chronic problems for YEARS before I sorted it all out.
And no amount of talk, or empty promises will make you feel any better.
The only hope you have is for me to put some Rub On Relief® in your hands, and for you to rub it on your own skin.
THEN, and ONLY then, will you get that smile across your face. And in that moment you'll understand why I go on and on about this stuff.
Listen, over the last 10 years, I've helped over 400,000 people ease their misery. And in many cases, it's Rub On Relief® that made the difference.
Now I've come up with a way you can try Rub On Relief® right in your own home with no risk at all…
Send Me Just $1.99 to Cover Postage and
I'll RUSH Your FREE Starter Kit to Your Home TODAY!

With this special offer, I'll send you my Rub On Relief® Starter Kit so you can have this wildly-satisfying, yet hard-to-explain experience for yourself.
Bottom line: I want to get this in your hands with as little risk and fuss as possible.
It's the only way you'll really understand why so many people rely on Rub On Relief® to keep their physical discomforts away, and their sanity intact.
And why they keep sending me letters and emails like these: