They don't believe they can fight aging. Or, they blame these problems on 'bad genetics.' Or 'stress.'
So after trying Band-Aid solutions like fiber drinks... harsh chemical laxatives... or fad cleansing and fiber diets, they give up and choose to live with these problems...
... Despite the devastating impact their sluggish colon is having on their day-to-day living.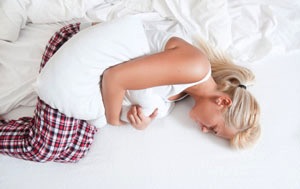 Because let's face it, there's nothing pleasant about bowel-related issues. The gas... the frequent visits to the bathroom... the bloating... the cramps... the ongoing battle against constipation and diarrhea.
These are embarrassing issues! So sufferers often...
Hide away at home...

Avoid friends and family...

Stop having sex...

Miss days of work...

Plan social activities around access to bathrooms...

Avoid travel...

And generally feel BAD about themselves.
They give up on life. They stop trying.
And That's When The Toxic Colon
Becomes Life Threatening
If you think these health issues are NORMAL and/or UNAVOIDABLE...

If you feel BAD about yourself as a result of these health issues...

And if you GIVE UP taking care of yourself (because what's the point)...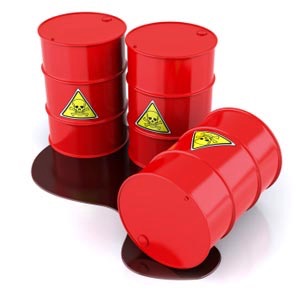 ... You're on a dangerous path to early death. Plain and simple.
Because what nobody tells you (since nobody talks about these indelicate problems) is your clogged, sluggish colon has a HUGE impact on your overall health!
Simply put, a clogged colon leads to inflammation of the gastrointestinal tract, causing a condition that's known as 'leaky gut' - which allows toxins from the waste in your bowel to LEAK INTO YOUR BLOOD STREAM...
... While also reducing your gastrointestinal tract's ability to synthesize and absorb key nutrients into your blood stream to promote healthy brain and organ function!
So as you might guess, this 'leaky gut' condition triggers a downward spiral of health issues that the medical community is just beginning to understand!
The Downward Health Spiral Associated With
Autointoxication (i.e. The Clogged Colon)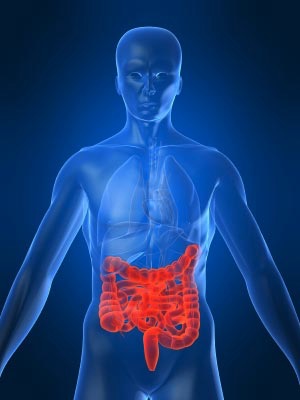 The colon slowly becomes clogged with 5-20lbs of hardened fecal matter.

This 'clogging' causes the Gastrointestinal Tract (GI tract) to become inflamed.

'Leaky Gut' occurs as the inflamed GI Tract begins leaking toxins into the blood stream.

Inflammation compromises the GI tract's ability to absorb and synthesize key nutrients.

Brain and organ function is compromised.

A downward spiral of health issues occurs.
Clues You Might Already Have 'Leaky Gut'
As A Result Of A Clogged, Toxic Colon: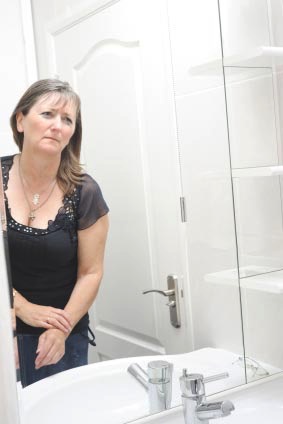 Wondering if you already have a 'leaky gut'?
If you regularly suffer with digestive problems, I think you'll be SURPRISED how many of your other aches, pains and ailments can be traced back to your poor colon function.
'Mysterious' conditions that can often be traced back to a toxic colon include:
Poor skin condition... with acne, eczema, psoriasis or dermatitis.

Overactive allergies... both food & seasonal allergies.

Low immunity... you're always getting colds & flus.

Poor sleep quality... you're always exhausted.

Insomnia or frequent waking... it's hard to get to sleep AND stay asleep.

Weak hair and nails... a sign of poor nutrient absorption.

You seem to be AGING too fast... and look older than your years.

Food cravings or extreme hunger... may be a sign of poor nutrient absorption.

Frequent unexplained headaches or migraines.

Lower back pain or leg pain.

Moodiness, depression or frequent bouts of crying.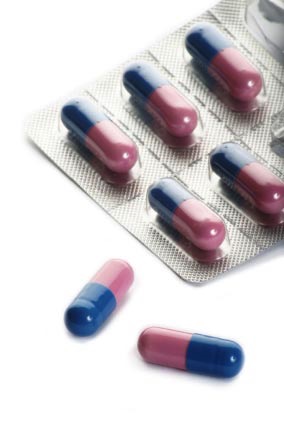 You might think these mysterious health conditions are unrelated!
But more and more medical studies are being published, demonstrating that these problems can often be traced back to a toxic colon and inflammation of the gastrointestinal tract.
And that's why a regular program of colon cleansing is so important!
But First...I Must Offer A WARNING!
If you're suffering with autointoxication (a clogged colon) and dealing with regular bouts of constipation and/or diarrhea, you might be tempted to use harsh laxatives or a 24-hour 'cleanse-in-a-box' to get some immediate relief.
I beg you... please don't!
Because while the promise of a 'quick fix' can be tempting, I must WARN YOU:
The vast majority of over-the-counter laxatives and 24-hour cleanse products contain harsh ingredients that further irritate your already inflamed GI tract. So while they might offer you some temporary relief, by releasing SOME of the impacted waste matter that's clogging up your colon...
... They will ultimately make the vicious cycle even worse:
Waste matter in your colon will continue to back up, harden, and become impacted...

The lining of your gastrointestinal tract will become further inflamed...

Toxins will continue leaking into your blood stream...

Your body will slowly continue being starved of key vitamins and nutrients synthesized and absorbed in the GI tract...

Your brain and organ health will be affected...

And the list of 'mysterious' ailments related to your colon will continue to pile up!
You don't need chemical laxatives!
... What you need is a gentle, natural cleanse that flushes your colon, promotes healthy colon function, and replenishes the vital 'good bacteria' - all while soothing the inflammation instead of making it worse!
And that's why as Co-Founder of The Healthy Back Institute® and a natural health advocate for more than a decade now, I recommend my clients use...
Natural Cleanse: The Colon Flush & Revitalization Program!
A Natural Cleanse That Gently Flushes Your Toxic
Colon Of Impacted Fecal Matter...
.... While Soothing And Revitalizing With Essential Probiotics!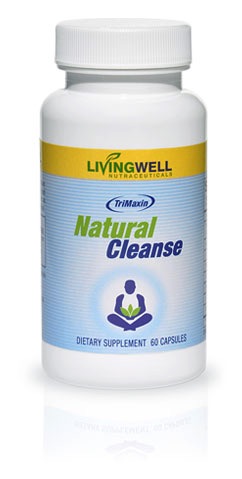 Developed by LivingWell Nutraceuticals using the very latest research and clinical studies in digestive health, this uniquely powerful yet soothing cleanse has been formulated to gently release and flush impacted fecal matter from your colon...
... While, at the same time, revitalizing and tonifying your colon with a patented blend of essential probiotics.
You simply take 2 capsules daily after dinner and it works to:
Flush Your Colon Clear Of Toxic Build Up (including impacted fecal matter, toxins, bacteria, and parasites).

Soothe Inflammation Of The GI Tract Lining To Reduce 'Leaky Gut' (helping stop the transfer of toxins from your colon into your bloodstream).

Replenish Good Bacteria With A Blend Of Essential Probiotics (helping to rebalance your vital gut microflora)
Flushing... soothing... and ultimately restoring the delicate balance of your gastrointestinal tract.
So your bowels begin to function 'normally.' Excess weight and bloating melt away... almost like magic. And the mysterious ailments linked to your 'leaky gut' begin to disappear.
Benefits Of Natural Cleanse May Include:
Instant 5-20lbs of weight loss
No more embarrassing gas
Painful bloating is gone
Constipation and/or diarrhea is gone
Your stomach is FLATTER!
Skin looks radiant, free of breakouts
Digestion is fast, efficient
No more eczema / dermatitis
Acid reflux is reduced
Hemorrhoids disappear
Allergy symptoms are reduced
Food cravings disappear
Mysterious aches & pains VANISH
Your sleep quality improves
You feel energetic and focused
Mood improves
Hair & nail strength increases
Body is detoxed
Plus so much more!