Discover the...

Revealed below: The amazing neck pain cure with a
93% success rate

that your chiropractor, doctor, and physical therapist hope you never discover...

Warning: The letter below will shock you.

It will fly in the face of everything you currently know about neck pain...

... challenge your current belief systems...

... and possibly change your life forever.

If you're willing to listen, I'm about to dig up the "untold story" of why your doctors, chiropractors and physical therapists are FORBIDDEN from curing your neck pain.

It may be an uncomfortable ride, but I promise... by the end of this letter you'll finally have the answer to your biggest question...

"Why has NOTHING worked so far to permanently get rid of my neck pain?"

Let's get started.

From the desk of: Jesse Cannone CFT, CPRS, MFT
To: Neck pain sufferers looking for some answers...
Date: Monday, December 07, 2015

Why do YOU think you have neck pain right now? Go ahead and think about that for a second. It's not a trick question, I promise.

Do you think it's because your spine is out of alignment (as your chiropractor would tell you)... or that you have tight muscles? Or maybe you figure it's from an injury – either previously or recently? Or maybe you believe it "runs in your family"?

Here's a bit of a shocking statement.

As weird as it may seem, ALL those answers are wrong.

Let me explain.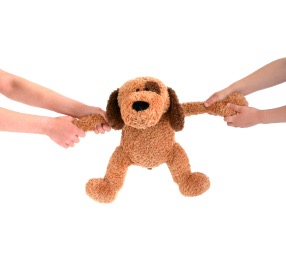 Your own muscles play tug-of-war with your spine everyday, which causes muscle imbalances... which cause your pain!
Take a look at the picture of the dog being stretched between the arms of 2 children.
Imagine that poor little stuffed dog as your spine. The arms you see in this picture are your muscles constantly trying to pull your spine in either direction at the same time.
When one side of your body is slightly stronger or more/less flexible than the other, it creates an imbalance.
And just like in tug-of-war... the game seems relatively equal at first and you experience no pain.
But as one side becomes more dominant, you begin to develop muscle imbalances.
Then one day out of the blue... you do something harmless like reach down to tie your shoe... turn your head to look behind you... or lift something up and...
....BAM! Pain shoots through your neck...
... and then begins the endless cycle of popping pain killers, being in a constant state of discomfort, and finally heading to the chiropractor to try and fix the problem.
But when your chiropractor cracks your back and neck... it may relieve the pain, but only temporarily.
Why?
Because your chiropractor temporarily gets your neck back into alignment , temporarily relieving the pain...
...but they don't fix the problem which is CAUSING your neck to be out of alignment (and can't, because if they did, they might lose their business)...
So Is This All Your Doctors, Chiropractors Or
Physical Therapists Fault?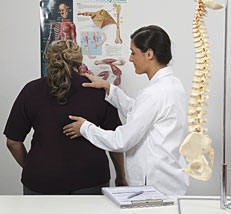 Unfortunately, your doctors have a "hidden" agenda that they can't tell you in fear of losing you as a patient.
As you know, your chiropractor, physical therapist and doctor run a business, not a charity organization.
Therefore... the more people they can shuffle in and out of their office each day... the more money they make.
If they can't meet their quota for insurance, pay their enormous overhead and have enough money left to pay their employees and their own bills... their business goes bye-bye.
Think about this for a second.
As a business owner, what makes more sense to them...
A) Giving you a temporary solution, ensuring you come back time and time again...
B) Fixing you permanently, and losing you as a patient?
A is the obvious answer - for them at least.
If they don't have enough customers, they go out of business. So it's not that they're "evil", it's just that they need to provide a happy balance between helping you, and keeping their business alive.
Part of this process is convincing you that you need to be treated for a specific condition.
Unfortunately for you...
They Use Fancy Machines Such As Catscans, MRI's And X-Rays To "Diagnose" Your Condition - And Then Convince You To Stick With A Specific "Treatment" For That Diagnosis...
When someone first feels pain in their neck, they might put up with it for awhile, hoping the pain will go away. But when it doesn't, they start thinking of getting an MRI, catscan or an x-ray to figure out what's causing their pain.
The problem in these instruments - while sometimes valuable... completely miss out on the most common ROOT cause of the problem you're dealing with... your muscle imbalances.
You see, not only do your doctors need to keep their business afloat - they also have to keep the insurance companies happy. The insurance companies demand your doctors provide a specific "diagnosis" of what's causing your pain - that way they can "label" you and give you a generic solution for the problem.
Depending on what the doctor see's... they diagnose you with a specific condition, like a herniated or bulging disc, and then try to "cure" your pain by giving you any number of treatments, including...
... cortisone shots
... anti-inflammitory painkillers
... electric stimulation
... chiropractic manipulations
... and even surgery - which has been proven to be unnecessary in over 80% of cases!
But NONE of these treatments take care of the muscle imbalances which led to the herniated/bulging disc or other diagnosed condition in the first place!
The Secret To Long-Lasting Neck Pain Relief WITHOUT Resorting To Doctors Or Harmful Pain Killers...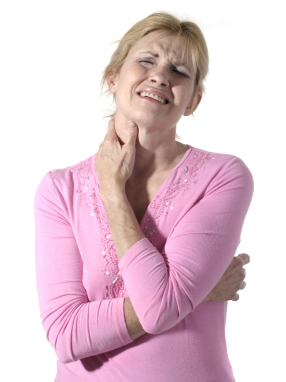 It's incredibly frustrating to experiment with various pain-relief methods just to try and get some type of relief... and have every single method fails. It's almost like the world is purposely forcing you to ride a never-ending carousel of pain and discomfort...
You first thought pain killers might help dull the pain, and maybe they did temporarily, but you know deep in your gut that they're creating a lot more problems than they're helping...
You've also tried looking up "free" information online... and that didn't help either (after all, anybody can give free advice, but that doesn't mean it's good!)
Finally you resorted to a chiropractor or other neck pain doctor, but that relief only lasted a few days because he or she can only fix the temporary misalignment in your spine.
If you've had any of these experiences and you'd like to get off the Neck Pain Carousel once and for all, let me tell you about an at-home neck pain relief system that has helped 93% of people who've used it.
Keep in mind - a success rate of 93% is higher than ANY other method of neck pain relief... including doctors, therapy and surgery!
Introducing: The First And ONLY Customized Neck Pain Solution Ever Created.... The Lose the Neck Pain® System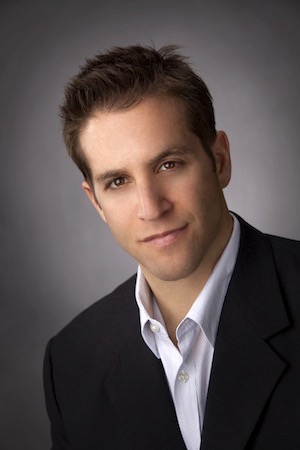 Dr. Paris is one of the only chiropractors in the world who teaches these techniques...
It's a shame that doctors these days don't have the time to teach the techniques necessary to correct your muscle imbalances and get rid of your pain for good.
For that matter, it's a shame so many doctors never heard of muscle imbalances in the first place thanks to the standard "drug 'em and cut 'em" mindset conventional medicine teaches these days.
Fortunately... one bold doctor refused to be a slave to insurance companies... and teamed up with us to put together the world's first and only customized neck pain solution that we know of.
The Lose the Neck Pain® System was developed by a neck pain specialist and dear friend of mine, Dr. Paris.
He is the owner of the Advanced Spine & Wellness Center and has completed 15 modules and over 240 hours of postgraduate training in spinal biomechanics, dysfunction and correction methods.
He's also a distinguished Fellow of Chiropractic Biophysics and a performance enhancement specialist.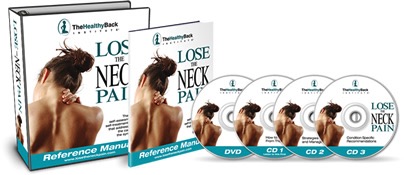 In other words - he's incredibly highly qualified - and one of the only chiropractors in the world to ever put together a course teaching the methods he personally uses on himself and his own clients in his thriving business.
... and very recently, I teamed up with Dr. Paris and put together a solution which is customized to your specific muscle imbalance so you can get rid of your neck pain once and for all.
Many years of talking to people with neck pain showed us they were simply looking for an easy-to-do and inexpensive solution that was customizable to the exact condition they were suffering from.
And after several months of blood, sweat and tears... and piggybacking off the success of our "Lose The Nack Pain System" which has already helped relieve or eliminate back pain in over 50,000 people worldwide... we developed a system that did exactly that.
Here's how it works...
The program consists of 1 DVD, 3 audios, a reference manual and 90-days personal support (as well as many bonuses you'll see below).
You simply...
Watch the DVD...
Fill out the workbook to figure out exactly what's causing your neck pain, and then...
Perform the easy, quick exercises which are customized to your specific pain issue...
We believe in a whole-body approach to pain relief so you'll also get our specific health and mindset tips to help you not only reduce your pain, but reduce your weight and improve your overall health and fitness in every area.
Yes, it'll take a few minutes a day (what have you ever accomplished worthwhile without some kind of effort?), but everything you need to do is simple and easily done right from the comfort of your own home.
No long car drives to the chiropractor, no expensive pain medications... and no more pain.
If Your Doctor Has "Diagnosed" You With Any Of The Following Conditions, You Can Find Relief Using Our System...