"My back is feeling better and better!"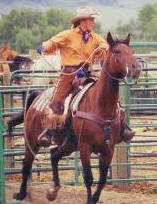 My back is feeling better and better. I ran yesterday for 20 minutes and feel fine today.
I am so motivated to keep working on it since it's working!
This is me roping on a horse named Colonel. It was several buck offs and wrecks that caused the pain in the first place, but since I found you all, I'm back in the saddle again!
Emily Zimmerman - Milwaukee, Wisconsin
"Two Thumbs up! You saved me months of expensive doctor visits!"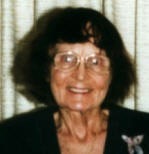 "I give Steve and Jesse two thumbs up for the assessment and exercises for the specific problems on their tape, "Lose the Back Pain®." I had excruciating sciatica pain, radiating from the groin and buttocks down the right leg to ankle for one month.
I did try several things for weeks without success, before I sent for your tape. Your video saved me months and months and also money for going from one doctor to another for relief. Hugs and thank you guys so much."
-- Dottie
"After years of pain it feels like a miracle -
thank you!"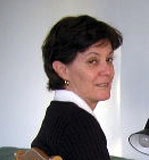 "Dear Steve and Jesse - Hi, it's Coralie here from Australia. I ordered your Lose the Back Pain® System for what I would describe as chronic neck pain that I had been trying to manage for years, and also sciatica. After watching the video and carrying out your instructions for almost four weeks now, I would like to say that you two really are miracle workers.
I had relief for my sciatica after a week and my neck pain has considerably improved. I realise it took a very long time to get my neck in such a painful state, and it will take time for me get it completely right. But I have relief right now and its just getting better every day.
After years and years of pain, it does feel like a miracle to me - I cannot believe the answer to both my neck and sciatic problems was this simple - just carry out some simple exercises each day and begin the journey to becoming pain free.
So not only do I thank you both for helping me personally, but I sincerely thank you for getting your valuable information out there and making it so easily accessible to those of us in pain and in need of the right kind of help.
Coralie W., Queensland Australia
"I was laid up for two years, now I am
back to full working order!"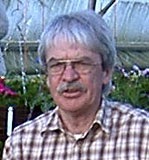 "Your back pain program works wonders, I am a new man, thanks to you. I have been laid up for nearly two years, two weeks on your program and I was up and about. Now two months later I am back to full working order."
Thanks for everything,
Derrick Lambe, UK
"Thank you so much, I've made a 98% recovery!"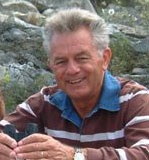 "Forty years of flying jets in the RAF and airlines had done me no favors. However the pain I experienced then was relatively mild and disappeared after a month or two. Two months ago I started to have back pains again, which eventually spread to my right hip, thigh and knee.
This time, however, the pain was extreme, lasted 24hrs per day, and I could find no relief. My doctor diagnosed sciatica, recommended physiotherapy and painkillers - all to no avail.
Fortunately for me, by this time, I had read your web site and ordered your material. It arrived for me - in Spain - only about 5 days after ordering it. For that, another thanks. I started the exercises for herniated discs and sciatica immediately. After only 2 days, I could honestly say that the cutting edge of the pain had greatly diminished. The last 3 days have seen a rapid improvement. I would estimate that I have made a 98% recovery, like so many of you're other customers, I can simply say, "Thank you so much." It's a gorgeous morning here in Spain, and I have just returned from a pain free walk around the mountain with my dog. Need I say any more?
Ian Thomas, UK
"After 20-years of back-pain I'm finally pain-free!"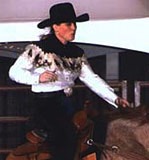 "I want to thank you for your system of exercises. I have suffered back pain for over 20 years with pinched nerves in my hips and lower back. (I am 46) I have tried every remedy you mention in your site and all of them really did not keep the pain away- just barely got me mobile.
I have been doing the exercises 2-3 times daily for Forward Tipped Pelvis and the Sciatica stretches for over a month now and I have not gone to the Chiropractor and I am virtually pain free. I ride Performance Horses in Competition and I cannot tell you how good I now feel being able to concentrate on riding and not my back pain. THANK-YOU!!!! The money was well spent."
Lynn Wertelet, Albion, PA
"I'm getting better, much faster thanks to Lose The Back Pain!"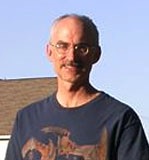 "I'm doing MUCH better now! And I believe it is largely due to the Lose The Back Pain program of self-assessment and stretches and exercises. Off and on for say 14 years I've had minor (yet occasionally painful) back problems, but nothing that a chiropractor couldn't clear up within a few or more adjustments.
Then one day 2 years ago I felt my mid back slip out again doing pull downs and I knew it was the painful kind of slippage. If I had to pick the 3 most important things I had learned I would have to say (1) do some exercise... (2) do them often... And finally (3) DO THE RIGHT exercises and stretches. After following rules 1 and 2 I had actually built up to swimming laps 20 to 25 minutes 4 times a week, stationary biking, walking up to 2+ miles, yoga, etc. Then I had a relapse, but now I have learned from Losethebackpain that it was due to muscle imbalances (for one, I had ignored my stomach muscles) hence rule number 3. It all makes sense to me now! And this time I'm getting better much faster than last time since I am now focusing more on my muscle imbalances! Thanks to Lose The Back Pain!"
Russel McDonald, Pflugerville TX
"Amazing ... it only took me 4-days to feel relief and get off pain-drugs."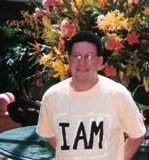 "Simply stated, I was amazed. A lot of times you read on the internet about things that say they take away your pain, but then when you order them the results just aren't there. I have been living with sciatic pain for much of my life, but only recently did it get serious enough for me to have to consider other options.
Your system has not only improved my pain 150%, but also has helped other areas that were not evident as being problematic. I took the self-assessment and really understood the full aspect of all of my back related issues. Thanks for offering this system, it is so easy to and it only took 4 days for me to feel relief and be able to get away from the NSAID pain medication."
Stefan Schwarz
"No More Running Pain At All!"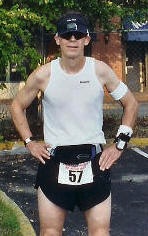 "My butt pain (around the ischeal tuberosity) is but a shadow of what it formerly was. My running speed has come back to what it was before the onset of this problem. I have no pain running now at all. I am again running mountain trails at considerable speed (for me) with no problem. I am so grateful to you for coming up with this program."
Bill Finley - 62 Year Old Runner - Asheville, NC
"After 3 months of debilitating pain I have almost complete relief from sciatica pain!"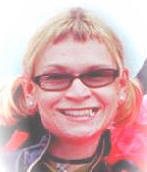 "Even though I do not do the recommended exercises every day, I have almost complete relief from the sciatica pain. Only 3 months ago I was unable to move without experiencing debilitating pain." I am very pleased with the program. I now engage in a more substantial exercise program including weights and cardio work outs, something I could not possibly dream about 3 months ago!"
Christine Randolph - Colville, Washington
"You got me skiing again!"
"I came down with Sciatica in early January 2006, which my doctor diagnosed. He sent me to a physio and put me on muscle relaxants, neither of one made any improvement. I searched the Internet for more information and found your web page and liked your approach.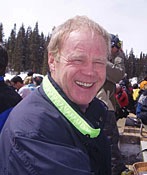 Some of the exercises were the same as the Physio gave me but most were not and I was confident they would all work together to rid me of that terrible agony. In the fall of 2005 I had booked a ski trip to Aspen for the last week of March and was reluctant to cancel it although in January I knew it would be impossible.
By the first of February I was feeling some improvement and put the skis on mid February and was absolutely astounded that I could ski without any pain. I was able to go to Aspen and enjoyed a great week of skiing.
I still have some numbness in my foot that my doctor tells me is nerve damage but should go away in time. I hope will never experience that pain again, but if I do, I will know exactly where to go for help.
Tom Hartt
"I'm pain-free and back on the tennis court! Thanks!"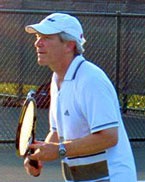 "I've had "typical' back pain all my adult life, but my sciatic condition came on after a month of home caring for a relative of mine which required lifting and moving constantly. Pain started shooting down my left buttock and leg to my foot. It subsided after some rest period but never went away. In January of 2006, I had experienced so much pain that getting out of bed was nearly impossible.
Chiropractic was not working and massage therapy helped but was not fast enough to relieve the pain. After finding your course on the internet I made a commitment to do the exercises religiously. I started in April and by the end of May I was very happy to see a 90% improvement! Today I'm feeling no more sciatic pain! I am back on the tennis court in full swing and even my "typical" back pain is not there after a couple of hours of playing tennis. Lose the Back Pain course is simple, yet amazingly effective, and I say that from a standpoint of being very skeptical of anything being offered on the internet. I'm glad you had a good position in my search engine to find you fast! Thanks!"
David Bordow
"I don't believe it ... I was skeptical ...
now I'm 98% pain-free!"
"I am a 62 year-old guy in fine general health. Since March of 2004, I have had symptoms that I can only compare to having been kicked in the behind by a mule. That pain in the butt then took off toward my ankle and made standing or walking a living torture.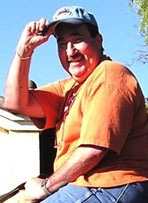 I started with chiropractic, then orthopedic surgeons, then physical therapists, then massage therapy, more orthopods, anti-inflamatories,and lost all hope for ever recovering.Then an internet search took me to your website, and ever skeptical, I was desperate.
Less than a week later, I watched your DVD, read the manual, and determined my course of action (still skeptical, of course); Two weeks later, I THOUGHT I was feeling a little better ( maybe a placebo effect). One Month later, my pain had decreased by 50 %. It is now just over two months into the program, and I can honestly, and amazingly, say that I am 98% pain free.
I honestly do not believe it, but truth is beauty, as the poet said. Why NO certified practitioner had been able to truly diagnose and isolate the problem, and the CURE, I will never know. What happened in Med School?? You guys at LTBP should be teaching courses in Med school!!! Can't thank you enough."
Steven Munk
"You gave me my life back ...
...saved me from surgery ...and got me off pain-drugs."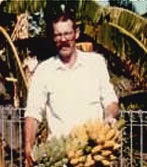 "I have received the program of yours 4 days ago. After being crippled with sciatic pain in my left leg for the last year I decided I had nothing more to lose. The medical advice was that surgery is my last option. I have been doing the self-assessments and found out I had a forward tipping pelvis.
I am doing the recommended exercises twice a day. My sciatica did subside on the 2nd day and I do not longer require painkillers. I can sleep at night and function just about normally during the day.
Thank you guys so much for giving me my life back!"
Regards,
Udo Hoffman
"Long story short.... I've been pain free for the last 8 weeks. And I mean PAIN FREE for the first time in over 15 years!"
"This is incredible! In 1988 at the age of 39, I severely injured my lower back by lifting a large audio speaker onto my shoulder. Ten minutes later I was practically immobilized, in the worst pain I'd ever experienced. After six weeks of horrible pain I finally went to a chiropractor. X-rays revealed a protruding disc.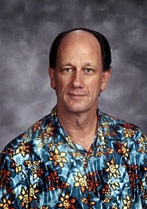 The chiropractor advised, "Don't show this to an M.D. or you'll be in surgery within a week!"
After six weeks of almost daily visits to the chiropractor, I had about a 30% improvement in flexibility and about 30% reduction of pain. My insurance ran out, so I toughed it out for months, as my condition slowly improved.
A year later I felt pretty good, but suffered from nagging to severe muscular pain in my lower back. This continued uninterrupted until July of 2006, when at age 57, I again lifted improperly and found myself right back in the condition I was in back in 1988. Maybe you know the kind of back pain that you feel all night long, even when you're "asleep."
Later that month, I came across the "Lose the Back Pain" website and ordered the Book and DVD. I studied the materials for a day and then began the proper combination of exercises and stretches. I thought, "This is too easy! How can it do any good?"
Incredibly, within three days I felt significant improvement. After six days I was pain free and flexible, although I sensed that my back was still fragile. Long story short.... I've been pain free for the last 8 weeks. And I mean PAIN FREE for the first time in over 15 years!
I can't imagine why anyone wouldn't want to try this program. When I started the program I figured I'd be getting my money back. I went from skeptical to amazed. Now I feel a bit guilty that I paid such so little for such a great benefit.
You guys are amazing! Thank you doesn't even come close!"
Mark A.
Visalia, California
"It's nice to feel 'normal' again!"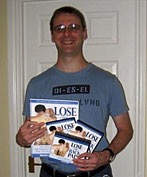 "I went to see my chiropractor this afternoon. The last time I saw him was before I started your course. He couldn't believe the difference! I told him about your course and your web site, and he set his web browser there straight away to check out your course.
You never know, he might start recommending you to his other clients, so if you suddenly get lots of orders England, think of me!
You know, it's funny. There are so many cons around these days, and things that don't really work, that I expect many people are suffering from back pain needlessly because they don't know for sure if your LTBP system is real or not. I'm glad I took the (small) risk and bought it to find out for myself.
Very best wishes
David M.
"I can sit without pain and my posture is 100% better"
"I have been using your system since 8/17/2006. I ordered and got the old system and then the new system came out and I ordered it. Actually, my sciatica is better.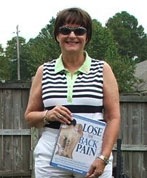 I can sit for longer periods of time without to much pain.
My posture has improved 100% thanks to your system.
I did enjoy the phone conference last evening. I just listened to the others problems and they all sounded worse than mine. Thank you so much and I will spread the word about your system."
Karen Bailey, Madison, MS
"My Sciatic Pain Is Gone After Just 2 Weeks..."
"Got the video a couple of weeks ago. At that time I had rather sharp sciatic pain in the left hip and numbness down to the toes of both feet. I did the assessments and found what my primary problem was. I did all the stretches for that condition plus the sciatic stretches several times daily.
For the last several days I haven't noticed and pain at all. This is only two weeks! About all that is left is the mop up operation. I've still got some tingling in the toes, but no more pain.
This is really a great system and well worth the cost, which was far less than my first visit to a chiropractor who did nothing helpful and, like you said, never offered me my money back if his treatments didn't work.
Thanks again for a great system. Once you know exactly what you're trying to achieve and how to get there, the rest is simple."
Jennings Phillips - Blairsville, Georgia
"Your System Saved Me From Having To Undergo Back Surgery"

"A big thank you to and everyone connected to Lose the Back Pain. Thank you too to all the kind people who left messages of praise and shared their success stories using your product..... their experiences motivated me and gave me confidence to try your system.
After four months of utter hell from backpain caused by a "slipped disc" I did my self assessments and started the exercises. In the first week I started to feel a difference and after a month I was almost back to normal!
I visited my GP who prescribed very strong pain medication which hardly gave me any relief. I also found that physiotherapy and osteopathy made my condition worse. I consulted an Alexander Technique Therapist and had therapy - this also didn't help. A visit to an orthopedic specialist confirmed my diagnosis of disc lesion. This specialist told me that he could operate but could not guarantee I would find total relief. I felt condemned to a life of misery.
I told the surgeon I was waiting for the Lose The Back Pain programme and wanted to try it for a month before I consented to surgery. A week later my package arrived from yourselves......and happily I now can lead a much happier life free from the distressing and crippling back pain from my disc lesion.
To anyone considering using Lose The Back Pain self assessment package who is sitting on the fence...don't! This system is worth it's weight in platinum, diamonds and gold. You have nothing to lose except the back pain... isn't that worth a try."
Jennifer Durand - Staffordshire, United Kingdom
"I Have Absolutely No Sciatic Pain... YIPPEE!"
"Received your video and manual 7 days ago and am able to stand long enough at PC to send you a thank you. If only I had known about muscle imbalances earlier ... it would have saved me from the most miserable three months of my life.
Not to speak of the $1,000. out of pocket expense for a chiropractor who doesn't acknowledge muscles, period. It's a long story which can be summed up in: I couldn't sit AT ALL, stand for only a minute or so, walk only to get to kitchen, bath, and back to bed.
Today, I have absolutely no sciatic nerve pain running down my leg! YIPPEE! If I'd followed the chiropractor's advice, I'd still be in bed resting between the 3 adjustments a week. So, thank you from the bottom of my heart! (and from the left side of my bottom and hamstring :)"
Elisabeth Bock - North Palm Beach, Florida
"8 Years of Chiropractic Couldn't Do What
Your System Did In Just A Few Days"
"For the past 12 years, I have hardly had a pain free moment with my back. For the past 8 years I have gone to the Chiropractor every week and sometimes two and three times, and I was told there my pelvic area shifts out of place. I hurt from my legs to the top of my neck.
It only took a few times doing the back pain exercises and recommendations in the video you sent for me to get relief, and now I've learned that during the day if I get tight, I can drop and do two specific ones and the pain leaves.
You are an answer to a prayer. What can I say - you guys are amazing. I only wish that I would have come across that article months ago. I cannot believe the pain relief. I'm amazed."
Janice Herbst - Calgary, Canada
"I Began To Feel Relief In Days"
"Words cannot express how thankful I am for your program. Nearly five years ago I started to develop stinging sharp pains in my legs. Keep in mind, I am in my mid twenties and exercise often, so I am in good shape. I developed the pains from standing all day at work. I thought my leg pain stemmed from bad support in my shoes.
So I bought new shoes and decided to go back to a chiropractor. After a few visits to the chiropractor my leg pain began to go away. I thought my problems were solved but I was completely wrong. About six months ago my stinging painful leg pains returned. Again I thought it was from bad shoe support. So I did what I thought would work. I bought new shoes and went to the chiropractor. Unfortunately the pain in my legs began to get worse.
Every step I took, stinging sharp pains would shoot through my legs and lower back. I didn't know what to do and who to turn to. I couldn't run and exercise like I use to because the pain was unbearable. I began to research on-line to see if others were going through what I was going through. My chiropractor explained to me that I was dealing with sciatic pain. So I researched what sciatic pain was all about, and then I discovered the Lose The Back Pain Program.
I wasn't sure if my pain was stemming from my back or somewhere in my legs, but I thought I would give the program a try. It was affordable enough, and I really had no other options. I have always been skeptical of any get better fast programs. But to my surprise this program was not like all the others. It's wasn't like all the others because it actually worked and I am living proof. I tried the program and realized I did have a sciatic problem, as well as a few other conditions. The program gave me the tools to help correct my conditions and I am so grateful.
I began to feel relief within days. That's right, days. I had been in pain for months and I found relief within days! If you are struggling with any type of pain in the neck, back, legs or anywhere else, please give this program a try. Anytime I start to feel stinging in my legs or back, I drop and do the stretches and I am able to feel relief. The best part is that I don't have to take medications and I haven't had to go through any type of surgeries. Thanks Jesse and Steve, you have changed my life!"
Lisa Castle - Eagan,
Minnesota
"Tired of Doctors Writing You Off?"
"If you're tired of doctors writing you off and not really caring whether or not you recover from your back pain, then give this system a try. My lower back was wracked with pain, I couldn't sit for long periods of time and when I awoke from a nights sleep, instead of being well-rested my aching back was there to remind me of the pain that would be with me throughout the day!
The doctors couldn't help me or didn't want to take the time. And so I took matters into my own hands and came across this website. I figured it couldn't hurt and Jesse's and Steve's view that back pain has more to do with muscle imbalances brought on by a lifetime of abuse and neglect than anything else, made sense to me.
Well, I'm four weeks into the program and my back has never felt better. Even within a week or two I noticed a difference. If you don't think drugs are the answer and you want to take more control of your own health, then give this system a shot, you'll be glad you did!"
Thomas Nevins - Lake Hiawatha, NJ
"I tried everything and nothing worked
but you SAVED ME FROM SURGERY!"
"I thought for sure that my only last hope was to get hacked (back surgery). I went to chiropractors, reflexologists, masseuses...I constantly took pain pills, and used Tiger balm, Biofreeze, Bengay, and every other creame that makes you smell old. They simply didn't work. I have a VERY bothersome sciatica nerve problem mostly down my left leg...but when it really is bad, it throbs down BOTH of my legs. I had this problem since I was 14(I am now 31).
It wasn't until I finally did a Google search for sciatica relief that I found out about your website. It was only a few days before trying to get an appointment with dr. butcher. I finally found the correct stretch for sciatica relief!!! It didn't completely go away for good...but whenever I do the stretch, it most definitely helps. I recommend your information to ANYONE...I am so relieved that I didn't have to get back surgery."
Deric Neufeld - Havre, MT
"I'm still asking myself how this can make such a difference,
thank-you so much!"
"After reading about muscle imbalances on your web site , and your money back guarantee if the video and book didn't work for me, I thought I've nothing to lose. On a Monday at 5pm I purchased online and on the Friday morning it arrived (that's just 3 days all the way from the U.S.A. to Canterbury Kent England). So I performed the self assessments and started on the exercises, including the specific exercises for sciatica.
With in days I was feeling better and after 2 weeks I am feeling really good.
It is now 19 days as I write this and I have just been to see my acupuncturist, and she is amazed at my progress. So my next visit is not for another 6 weeks, and the way things are going I probably won't need to go. I am still asking myself how these exercises can make so much difference?? Thank you so much."
Roger Linch - Canterburry, England
"I still can't believe it... you got rid of my chronic back-pain and more!"
"I still can't believe it... after trying all of those different treatments I thought I'd never feel normal again. Your system not only got rid of my chronic back pain, but it also helped me eliminate other aches and pains like my tennis elbow! Plus, I was able to do this in just under 2 months... thanks again."
R. Weinstein - Boulder, Colorado
"This is Unreal! 5-years of chronic, constant back-pain GONE!"
"This is unreal... I never would have thought something so simple could get rid of over 5 years of constant, chronic back pain. Now I know why those basic back pain exercises didn't work... Thank you so much for your help!"
George Santos - Atlanta, Georgia
"The shooting pain in my leg is gone."
"I've been doing the exercises for several weeks now and have definitely started feeling an improvement. I still have some days when it seems a bit worse than others but I no longer have shooting pains down my leg and can roll over at night without extreme pain. I had been doing some stretches daily before this but these seem to help more."
Aletha Prankus - Longmeadow, MA
"It helped right away - I was pretty amazed!"
"The video really helped my back pain... I have had back pain and sciatic pain before, and it started again a couple months before I purchased the DVD.
I knew I needed to stretch it out, but the basic back pain exercises and stretches I was doing didn't help. The specific exercises and stretches in the video helped right away! I was pretty amazed at how well the worked."
Jenny Abney - Plano, TX
"My back feels great!"
"My back feels great... I had no idea some of these muscles existed and how tight they were. Now that I'm using your targeted back pain exercises, I'm getting them stretched out. I'm going to keep at it everyday."
Jay Gelnett - Tempe, Arizona
"Thank you! I'm so happy I found you!"
"I noticed a difference on the 2nd day and I have no back pain to speak of which is amazing! I herniated my lower back 2 1/2 years ago. (7mm) It took me a year to feel a little better and I feel better off and on . I was having a bad time after the holidays and I am so glad I found your website. I was taking so much pain medicine and have been feeling just horrible.
Thank you! I am so happy I found your website and system. It's given me the tools I need to help myself."
Glenda Holowatch - Corona, California
"Perfectly identified my problem!"
"I've been out of town since ordering the video. Just returned and watched the beginning and performed the self assessment. I Couldn't believe that my muscle imbalances and dysfunction was identified so perfectly!"
Sharon Koenig - Herndon, Virginia
"I'm still shocked - my sciatic nerve pain disappeared!"
"I suffered with this sciatic nerve pain for several weeks, and finally and reluctantly ended up buying your video. So I bought the video, and began watching it, and did the first three exercises for two days, and my sciatic nerve pain has disappeared!
I'm still a bit shocked at the outcome with no more than what I've done. Thanks very much."
Emmett Worick - Orange, Virginia
"You answered my prayers!"
"I received your package 3 weeks ago and have been working on it consistently. I had been having severe sciatic pain for over a month before I found you online and I give the glory to God for finding you and your video, I had been praying for something to help me when I found you.
After the first week I could tell it was helping me and now I have almost no sciatic pain in my legs or my hip. Thank you both for your dedication in helping others end their pain. God bless."
Sharon Huck - Pleasant Hill, Indiana
"4 months of chronic back pain reduced by 75% in two weeks!"
"It's been two weeks since I began using your system. I have reduced the pain in my hip and leg by about 75%. Before I started it was just getting worse day by day. That has stopped and is now going the other way. Your suggestion for driving has helped tremendously.
4 months of chronic back pain reduced by 75% in two weeks... thanks again!"
Jim Piper - Jefferson, Ohio
"The exercises are working!"
"I've only been doing the exercises for two weeks and they are so easy and they are actually starting to work! I have two compressed discs at the very end of my spine that were causing extreme sciatica pain. It is is very much less now!"
Lynne Fear - Chatham, Massachusetts
"Pain is no longer holding me back - you guys are the real deal!"
"I have experienced a great deal of relief since receiving the "Lose the Back Pain" system. This is a fantastic product. All hairstylists (like myself) or anyone else who works on their feet and uses their neck and shoulders a lot for work should purchase this video/DVD.
It's NEVER too late to get help to heal your pains so you can stop suffering and enjoy your life. I feel like a much happier, stronger woman with so much more freedom since I no longer have severe pain holding me back. Thank you so much! You guys are the real deal!!"
Tammy Clay - Tuscaloosa, Alabama
"I'm a new man! 7-months of misery gone!"
"I'm a new man... I had endured seven months of misery trying rest, physical therapy, acupuncture, acupressure, nerve blocks and chiropractic treatment and god knows what else -- then I started doing the "super sciatica stretch" for the piriformis and began getting relief. Your follow-up emails were also helpful---they demonstrated YOUR faith in the program. You weren't just looking to take the money and run.
So I cancelled the epidural and am feeling great. I won't be searching for a remedy any longer -- your program works.
Kevin Boyle, Rockaway, New York
"I was crawling on the floor in excruciating pain... After implementing your system my pain was totally gone in a week."
"I began implementing your system in June 2005 and within a week the pain that was in my back and sciatic nerve was almost zero. The following week the pain was totally gone.
I had been visiting the Chiropractor office daily for about two months and nothing got better, as a matter of fact it seem to get worse. During the time that I sent for your product it was very difficult for me to walk I was crawling on the floor in excruciating pain going from room to room in my home. Your program has been a tremendous blessing to me.
Thanks again."
Ken Tuck - Alabama
"Unbelievable but true - I'm feeling better everyday!"
I Choose your program after a hard research on the subject.
I always believe that exercise can do wonders; years ago I was a personal trainer. But I did not know exactly witch exercises I need it to do.
When I got your package I immediately opened and did the assessments and start doing the exercise for my condition (I think I have a couple different ones). It just took no more than a couple of session and I stared to feel great... it was almost unbelievable for me but very true and I am feeling better everyday.
Thank you very much for thinking of such a simple and natural way of getting rid of this kind of pain!"
Patricia Holdaway - Houston, Texas
"I feel so much better!"
"I ordered your lose the back pain system and I have almost lost the back pain in a weeks time! I feel so much better. I do the specific stretches and exercises twice a day and my lower back pain has almost disappeared. It was the best thing I ever did to buy your product... at first I thought "oh it probably won't work and it's a lot of money to pay for it", but I am so grateful that I did. Thanks again."
Susie Westerback - Raymond, Washington
"Amazing ... wonderful relief!"
"I experienced wonderful relief from my pain the very first day I used your system. It worked so well I told some friends about it and they too have gotten relief. I've had back pain for 20 years and now it's gone... it's amazing!"
Robert English - Queensland, Australia
"Thank you - your video was God Sent. It scares me to think I was one-step away from surgery."
"I received your video and manual about 3 weeks ago. I have suffered from severe sciatica for over a year now. I "HAD" been seeing a chiropractor for 11 months. The first 3 months were 4 times a week and then it tapered off to 3, then 2 and at the time I received the video I was going once a week. It angers me to think of all the time I suffered and money I spent and still had the sciatic pain. Out of pure desperation I found the website of Lose the Back Pain®.
Almost immediately I stopped having the spasms. I do the sciatica stretch everyday, about 2 minutes of my time! I still have a small catch in the joint of my left hip, but I feel in time it will go away. I have not been as faithful on all the other stretches, but I do do them several times a week. I can at least pin point where my problem is in my lower back and why it is hurting.
Laziness has stopped my complete recovery! Your video was a God sent. Thank you for sharing your knowledge with the public. It scares me to think I was one step away from surgery. Thank you!"
Sherry Wharton - Groesbeck, Texas
"After 11-years of pain I've been pain-free for 3 months."
"I have been in pain for 11 years... since I was 18 years old. I was very keen to try your system because I recently hurt my neck and I was in a lot of pain, wasn't sleeping and had shooting pain down my arm. It took about 2 weeks for the system to start to help me. I have been pain free for about 3 months. I am able to do my job as a chef without any pain an do the thing's that I used to do like exercising, an using my computer. I would recommend your system for sure because it helped me in so many way's."
Christine G. - Pymble, Australia
"I'm playing golf again!"
"It took just 2 weeks for my sciatic condition to improve dramatically. It is much improved especially when I awaken in the morning. I am even playing golf again. Thanks again."
Donald D - Arapaho, OK
"I can play my winter sport of curling again! Thank you very much!"
"I have been in contact with you for almost a year!! My problem was a very sore lower back, which spread into my right groin, than to my left. The best advice that I received was the exercise procedure in your system. I did these, without fail, every morning before I went out to do my farm chores. If I did not do the exercises, I was sore all day, but when I did, my day was much better.
About Dec.15th, the pain, in the groin was 95% gone, and I was able to do the hip flexor, without any discomfort!! I have also had treatments from a muscle & nerve specialist, once a month, for a year. After each treatment, I had no pain for about a week. Now I have to go every 2 months for a treatment. I am once again able to play my winter sport of curling!!
I am grateful to you & Lose the Back Pain® crew, for your input and help for my problem. I am sure that without your system, I could not have succeeded in strengthening the proper muscles to ease the pain. Once again, thank you very much."
Best Regards,
Fred Horcoff
"Lose The Back Pain System Gave Us A New Lease On Life"
"Thanks for the new lease on life, Jesse. The healing Doug has experienced over the last few weeks, through your Lose the Back Pain System shows us that our retirement dream of continuing to develop our two acres into a permaculture paradise ARE achievable... even after Doug's debilitating back injury in his mid twenties and over 40 years of sedentary work. How amazing is that?!! We deeply appreciate all the years of work you went through to develop and fine-tune your healthy back program. The level of gratitude I feel as I see Doug's progress is beyond my ability to fully express. Thank you for making this your life's work. You are making a positive difference with your life... and that's what life here on this earth is ultimately all about."
Bonnie A. Strub
"I Can See The Light Now"
"Fantastic! I'm 65 and have been suffering with sciatica since mid-March, '14. just yesterday, May 25th, after receiving another of Jesse's many emails, I implemented his recommended self-assessment to accurately diagnose a couple causes of my sciatica. After checking a side view of my stance in the mirror and standing as erect as possible, I re-positioned my feet parallel to each other and pivoted the front of my pelvis slightly upward by tightening (drawing in) my stomach muscles. I was amazed at the immediate relief of 90% of my pain.
Practicing walking with these simple corrections even makes going up and down stairs more bearable. Now I must start the stretches/excercises from "The lose The Back Pain System" recently purchased to bring my muscles back in balance. I can see the light now."
Thank you so very much, Jesse and Team!
God bless you all!
Gerald Hart