"If I told you a full length mirror can make your back pain go away for good, you probably wouldn't believe me..."
98,803 other men and women didn't either. But then they tried
the simple and painless "Mirror Cure" outlined in this letter (that delivers
long-lasting relief from herniated discs, sciatica and every other type of
chronic back pain in less than 30 days!)
And now I want to share it with you... ABSOLUTELY FREE!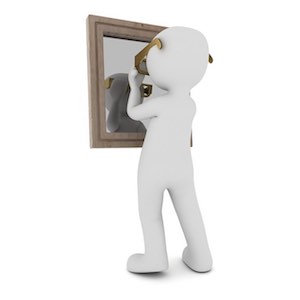 Dear Friend,
If you want permanent relief from back pain - but find it hard to believe a mirror can take away your pain - then you should know thousands of former back pain sufferers shared your exact same feelings...
...until they followed the instructions in this letter!
Mark Anderson from Visalia, California was understandably skeptical until the "Mirror Cure"...
Eliminated Eighteen (18!) Years of Constant Pain in Just a Few Short Weeks!
In 1988 he blew out a disc lifting a speaker.
He said it gave him on-again, off-again "mild to severe lower back pain" for 18 years. And then - in July 2006 - another lifting incident knocked him completely out of commission.
After finding the "Mirror Cure" during an internet search, he reported...
"I saw your "Mirror Cure," but thought this is too easy! How can looking in a mirror do any good? Incredibly, within three days I felt significant improvement. After six days I was pain free and flexible, although I sensed that my back was still fragile. Well, I've been pain free for the last 8 weeks. And I mean PAIN FREE for the first time in over 18 years! I went from skeptical to amazed."
Fighter Pilot Ian Thomas had his doubts, too, until he experienced a...
98% Recovery in Just 5 Days
Forty years of flying jets (first for the British Royal Air Force and later for civilian airlines) took a huge toll on his body. First it was just his back. But then the pain spread down his right side through his hip, thigh and knee.
"My leg was on fire 24 hours a day. My doctor diagnosed sciatica and recommended physical therapy and painkillers. But it still hurt like hell until I found the "Mirror Cure."
After only 2 days, I can honestly say the cutting edge of the pain greatly diminished. Now, 3 days later, I would estimate I've made a 98% recovery. I just returned from a pain free walk around the mountain with my dog. Need I say more?"
And the pain STAYS gone too...
Desperate Utah Man Bedridden by Back Pain Climbs Mountains Again (And is Still Pain Free 8 Years Later)!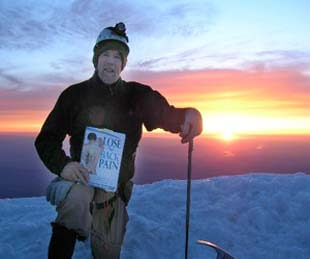 Thanks to the "Mirror Cure"
(inside the binder he is holding in his hands)
Rich is climbing again.
Lifelong climber Rich Cowman thought his mountaineering days were over.
On July 2006, at 67 years old, he hobbled down Mt. Rainier in Washington State telling his friends the pain was so bad he'd never step foot on a mountain ever again.
Doctors said he needed spinal fusion surgery.
As a last-ditch effort he gave the "Mirror Cure" a shot. It worked and, incredibly, 9 months later he carried an 85 pound backpack over a mile of deep snow while scaling Mt. Hood in Bend, Oregon.
He sent the following picture as living proof the "Mirror Cure" can help you return to living life on your own terms.
That was back in 2007.
And today he is still running strong!
He's 75 now and recently wrote in to say, "I'm still climbing, chopping firewood and running half marathons from time to time thanks to the "Mirror Cure." It's kept me pain free for 8 years running!"
How is Back Pain Relief Like This Possible?
Well, if you'll commit just a few minutes to reading this letter... Then that's exactly what I will share with you: How 98,803 people from 133 countries put their back pain worries behind them for good using the information in this letter.
This will be exciting.
Here's what we are going to cover...
FIRST, I'm going to share with you a very common, but little-known cause of back pain that nobody talks about.
I discovered it because It gave me sudden, unexplainable, and debilitating back pain at the age of 22. It usually develops over years (so slow, most people never notice anything is wrong). Until one day, something "clicks" and almost instantly the pain is almost unbearable.
How do you know if THIS is what is to blame for your pain? Well...
If your back was fine your entire life, and then one day it started to ache "out of the blue"...

If back pain struck you later in life, but now won't go away...

If you used to be able to sit for hours without any problems, but can't anymore...

If you've ever "thrown your back out", and couldn't move for a few days, weeks, or months...

If you are otherwise healthy, and no one can explain why your back hurts...

If you've had surgery, but the pain returned...

Or if sudden movements, like a cough, or sneeze, send a shockwave of pain up your spine
...then your suffering could be the result of MI Syndrome.
It's rarely diagnosed.
But it triggers back, hip, butt and leg pain... and over time... can also lead to herniated discs, sciatica, arthritis, piriformis syndrome, sacroiliac joint dysfunction, surgery, scoliosis and a slew of other conditions that cause pain in and around your back.
More on that later...
Now, the good news is you don't need x-rays, MRI's, or other expensive tests to see if you have MI Syndrome.
SECOND, I'll show you how to "self-diagnose" MI Syndrome in the comfort of your own home.
You see, you can actually see MI Syndrome when you look at your reflection in the mirror. That's where the "Mirror Cure" comes in. It shows you EXACTLY what to look for.
67 Year Old Gets Rid Of Sciatica The Next Day!
Key Highlights:
"So simple"
"Very easy to follow"
"I'm a skeptic but knew I needed to do something"
"Package arrived within 2 days"
"Determined my problem and found relief within 1 day"

31 One Year Mary Ends Agonizing Sciatica Caused By 1st Pregnancy
Key Highlights:
"So glad I found your website"
"It was just worth it to try it out"
"Couldn't pick up my newborn child"
"One of the best things that's happened in my life"
"Relief has been going on for over a year"
52 Year Old Firefighter Eliminates 5 Year Back Pain By Ditching His Doctors
Key Highlights:
"Suffered from lower back pain and sciatica in both legs"
"Chiropractors and heat therapy with no relief"
"12 physical therapy sessions with no relief"
"Every was so basic & simple"
"I ordered it right away, it was a bargain"
29 Year Old Matt Gets Rid Of Back Pain He'd Had For Over A Year!
Key Highlights:
"Suffered throughout 2005"
"Went to my local doctor who gave me pain pills"
"Realized my chiropractor couldn't help long-term"
"I really liked the self-assessments and treatments"
"I loved the personal online support"
"My patients are experiencing amazing benefits without drugs or doctors visits!"

"I use the Healthy Back Institute because they offer real solutions that work. I've worked with thousands of patients and with back problems, I used to refer more to orthopedic surgeons - Now I have a better option. As a strength coach and personal trainer, I've tried and reviewed dozens of back pain programs. The Healthy Back Institute gets to the root of the problem.
They're on to an important core idea and it works. And I like to see them empower the reader to relieve their pain without drugs or doctors' visits."
- Al Sears, MD
And if You "Test Positive" for MI Syndrome, Don't Worry...In Fact...You Should CELEBRATE!...
...because - unlike most other causes of back pain - MI Syndrome is an easy fix! And you can do so without drugs, any special tools, or additional help whatsoever - again, all in the comfort of your own home.
Even better, once it is gone, your pain stays away for good.
And FINALLY, for those committed to reading this entire letter and getting rid of their back pain for good, you'll discover how to access the step-by-step program that eliminates MI Syndrome in 30 days...
Puts Your Worst Pain Behind You!
And just so we are perfectly clear...
You WILL NOT swallow anything (like a drug or a supplement... that has potentially hazardous or even deadly side effects).

You WILL NOT have to do any "mind-body" coping technique like meditation, positive thinking, or hypnosis.

You WILL NOT break a sweat like you would with yoga, tai chi, or other types of strenuous physical therapy.

You WILL NOT visit any chiropractors, acupuncturists, massage therapists or other expensive, wallet-emptying specialists.

And you definitely WILL NOT get sliced open on the operating table by a surgeon.
"I've Been Pain Free For 7 Months Now!"
"I have suffered from back for over a year and a half. I went to doctors, chiropractors, physical therapy... I popped pain pills left and right... nothing seemed to help. Then I found the Lose the Back Pain® System and ordered it. I thank god everyday that I found this product. It took me two weeks to get rid of my back pain and I've been pain free for 7 months now. If you are in pain, you really need to try their system!"
Everista Rivero, Pflugerville, Texas
Loading the player...
Click on the play listen to Everista
"The Pain Disappeared in Just 3 Days!"
"I am a 70 year old retired Fire Chief from the Chicago Fire Department. I thought that I was going to have to go on with a sore hip and back for the rest of my life. After spending 34 years on the streets of Chicago, with it's harsh winters, that was a reasonable expectation.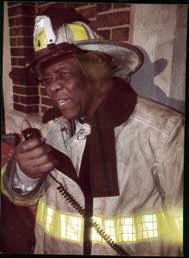 I received your system last Wednesday and started right away. The relief was immediate! I'm happy to report that your program worked just as I had hoped it would. Thanks for your direct and caring approach to resolving this painful problem. Last week I was ready to go shopping for a walking stick. Now I don't need one!"
Bennie L. Crane - Chicago, Illinois
In a nutshell...
...what I'm about to share with you is 100% non-invasive, has ZERO side effects and can't possibly make your pain any worse!
Let me just say, if you're interested in a proven strategy that makes your back pain go away for good, then this might be the most important message you ever read!
I've spent the last 13 years of my life spreading this message to thousands of people around the globe. Now it's your turn...
Why I Was Forced to Find This Secret to Long Lasting Relief!
My name is Jesse Cannone and I've dedicated my life to seeking out... experimenting... and discovering the "hidden mysteries" of how pain works and the proven strategies for fast, easy, painless, and permanent pain relief.
In 2003 - with my childhood friend Steven Hefferon - I co-founded The Healthy Back Institute® to share what I've learned. Since then we've helped thousands of individuals, just like you, put their back pain behind them permanently and enjoy life again.
My unorthodox (and sometimes controversial) findings have graced the pages of The Chicago Tribune, Men's Health, Women Today, Woman's World, Entrepreneur Magazine... numerous radio programs... thousands of websites... and I've even been a featured pain relief expert on NBC television.
But this is NOT just a business to me. Nor is it a hobby. A passion. Or even a mission.
It Was a Matter of Survival!
You see, when I turned 22 I started to have on-again, off-again back pain.
Some days were good. Like the ones where I could actually put on socks without wincing (it sure was a treat not having to use the special "extension arm" with a claw on the end just to get dressed).
Some were bad.
If I couldn't brush my teeth in the morning, I knew it was going to be a bad day. Most people have no problem with this, but at times my back was so bad it would spasm if I leaned over to spit toothpaste out in the sink.
And some were an absolute nightmare.
Over one 3 month span the pain was so bad I barely ate anything for a few weeks (it just hurt too much to sit on the toilet to do my business).
Now that may make me sound like a 90-year-old man, but remember, I was only 22!
In a moment, I'll tell you exactly what I discovered that made the pain go away. But first you should know that even when I was in "remission" and my back felt ok...
"I'm in SHOCK... It Worked So Fast!"
"Hello, This is Evelyn and I want you guys to know that at first I was skeptical about your program. I figured I probably would spend a lot of money for pain pills so I thought I would take the chance and try your exercises. Would you believe that I was crawling on all fours at first. Now after 2 weeks of diligently doing exercises your way I am pain free. My skiatica is completely gone. I'm still in shock as to how fast your method worked. Thank you so much."
Evelyn S - Omaha Nebraska
Loading the player...
Click on the play listen to Evelyn
"The Shooting Pain In My Hip Totally Disappeared In Just 3 Days!"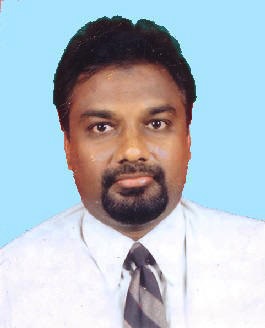 "I had been suffering from Lower Back Pain (Slip Disc) for the past 9 years. During this period I was hospitalized quite a few times for back pain treatment. I went through different types of treatment like Physio therapy, Traction, Anti-Inflammatories, etc. After being totally frustrated and searching for cure I came across this web site "Losethebackpain" in Google search and this was the starting point of my recovery.
I couldn't believe myself that the shooting pain in my hip totally disappeared in just 3 days. I was not totally convinced of the cure and was expecting for the pain to return any moment like it used to happen before. It's over 4 months since starting these exercises and till date there is no sign of pain.
My sincere advice to all Sciatic patients is to stop trying other treatments as they give only temporary relief. Just try this treatment and see the difference. Thanks to Steve Hefferon and Jesse Cannone we have the treatment available now."
Mohammed Suhail Gamidi - Jeddah, Saudi Arabia
I Was Paranoid All The Time Because the Pain ALWAYS Came Back (I Just Never Knew When!)
People who have never had back pain will never understand this like you and I will...
...but when the slightest wrong move will throw your back out leaving you writhing in pain on the floor (or worse, stuck in bed for a week or more), well, you start to live in constant fear.
Even when my back felt fine, I sat down to put on my pants (getting my big toe caught on fabric was too risky). I wouldn't walk down stairs without clutching on to the guard rail for dear life. And even the thought of sneezing made me break out in a cold sweat.
"I have become very strong"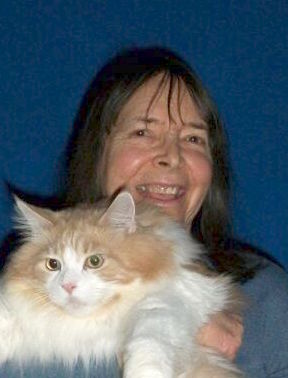 "I had three slipped discs and a broken tailbone. I went to back therapy and the pain was so bad that they dismissed me. I started to use the Back Ease and my pain was almost instantly bearable. Last week for the first time in five years, I realized that I have become very strong. I can now do pretty much anything I want including shoveling snow, raking leaves, and lifting my 26-pound Main Coon cat!"
Leigh Arrathoon, Rochester, MI
But Now Those Worries are Completely GONE!
I can mountain bike, practice martial arts and even wrestle on the ground with my kids (all 8 of them) without a second thought.
And that's the amazing thing about the "Mirror Cure."
Not only will it make your pain go away. But it's the only thing I've ever tried that removes all fear of your pain ever coming back.
I just wish I would have found it sooner.
I was poked, prodded, adjusted, massaged and yanked on by every type of doctor, chiropractor and other "pain relief" specialist under the sun.
And if I still had all the devices I tried - TENS electrotherapy units, acupressure pokers, self massagers, braces, you name it - my house would look like a pain relief museum (or a medieval torture chamber!).
But even the stuff that helped a little never gave me long term relief because - as I'd later find out - they don't fix the most common cause of back pain... MI Syndrome.
If I felt better on Monday, then by Tuesday or Wednesday my back would start to stiffen up, ache or twitch again.
But as bad as I had it, I consider myself lucky. Because while MI Syndrome caused me a heck of alot of pain... some people afflicted with it get so debilitated they end up...
"Your System Saved Me From Having To Undergo Back Surgery"

"A big thank you to and everyone connected to Lose the Back Pain. Thank you too to all the kind people who left messages of praise and shared their success stories using your product..... their experiences motivated me and gave me confidence to try your system.
After four months of utter hell from backpain caused by a "slipped disc" I did my self assessments and started the exercises. In the first week I started to feel a difference and after a month I was almost back to normal!
I visited my GP who prescribed very strong pain medication which hardly gave me any relief. I also found that physiotherapy and osteopathy made my condition worse. I consulted an Alexander Technique Therapist and had therapy - this also didn't help. A visit to an orthopedic specialist confirmed my diagnosis of disc lesion. This specialist told me that he could operate but could not guarantee I would find total relief. I felt condemned to a life of misery.
I told the surgeon I was waiting for the Lose The Back Pain programme and wanted to try it for a month before I consented to surgery. A week later my package arrived from yourselves......and happily I now can lead a much happier life free from the distressing and crippling back pain from my disc lesion.
To anyone considering using Lose The Back Pain self assessment package who is sitting on the fence...don't! This system is worth it's weight in platinum, diamonds and gold. You have nothing to lose except the back pain... isn't that worth a try."
Jennifer Durand - Staffordshire, United Kingdom
Stuck In a Wheelchair... for LIFE!
As the years passed by my back just got worse and worse. If you can't shake the pain either - well, I'm sure you can agree the thought of never walking again is scary as hell!
Then one day I made the discovery that put my back pain problems behind me for good.
It happened during a presentation at a physical therapy seminar (I was in training for my physical therapy assistant certification).
The presenter (a highly respected doctor) explained how he'd treated hundreds of patients with back pain no matter what their official diagnosis was.
Herniated discs, sciatica, arthritis, piriformis syndrome, sacroiliac joint dysfunction, failed back surgery, scoliosis, you name it...he CURED them!
Before starting treatment these people were practically disabled.
Yet under this doctor's care their pain went away. And they were able to return to gardening, riding bicycles, playing golf, picking up their grandchildren and doing all the other things they enjoyed before back pain sidelined them.
And sometimes it happened in as little as a day or two!
I thought he was making the whole thing up. But let me tell you exactly what he said that changed my mind (and changed my life).
"Amazing ... it only took me 4-days to feel relief and get off pain-drugs."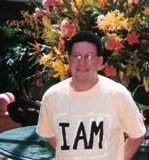 "Simply stated, I was amazed. A lot of times you read on the internet about things that say they take away your pain, but then when you order them the results just aren't there. I have been living with sciatic pain for much of my life, but only recently did it get serious enough for me to have to consider other options.
Your system has not only improved my pain 150%, but also has helped other areas that were not evident as being problematic. I took the self-assessment and really understood the full aspect of all of my back related issues. Thanks for offering this system, it is so easy to and it only took 4 days for me to feel relief and be able to get away from the NSAID pain medication."
Stefan Schwarz
REVEALED: The Hidden Cause of Nearly Every Case of Back Pain... Sciatica... and Herniated Discs!
Here's something you've probably never heard from your doctor or chiropractor:
Discs in your back do not herniate on their own. Joints in your back and hips do not degenerate without cause. And sciatica doesn't strike out of the blue without reason.
Unless you've had a recent traumatic injury (like a car accident or piano falling on your head), something is causing the damage.
And it's NOT just normal wear and tear from aging.
No.
Your disc will bulge out when compressed by the surrounding vertebrae (just like jelly will gush out of the inside of a jelly donut when squeezed). But SOMETHING has to yank the vertebrae out of whack for it to crush your disc.
Your joints will wear quicker when jammed up against each other, too. But SOMETHING has to pull them together.
And your sciatic nerve will send jolts of pain screaming down your leg when pinched. But SOMETHING has to clamp down on it first.
Whatever your official diagnosis is doesn't matter. There is a REASON why it happened. Something INSIDE YOU caused the damage.
"That is what I call a miracle!"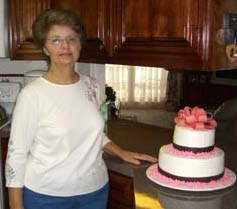 She called it a miracle!
"A few months back I sent for your program. I had fairly severe sciatica (pain level about 9) and also lower back pain. I sent you my profile picture. You helped me with the assessments and found me as having FTP, FHS, LHH.
I have been doing the stretches and exercises. Within a week I could tell that the sciatic pain was considerably less than it was when I started. Now after almost 2 months of faithfully doing the stretches my pain level is down to about a 1 or 2. And that's just in the morning when I get up. I am pain free most days.
And that is what I call a miracle!
Alma Yoder
What Is The SOMETHING Behind this Mysterious Force? And - More Importantly - How Can You Make it Go Away So the Pain Stops and NEVER Returns?
To answer that million dollar question, you have to ask yourself what part of your body can create such a force?
Well, it can't be your bones. Skin. Hair. Or nails. They don't push, pull or squeeze.
It's not your organs. Endocrine glands. Immune or nervous system. Those sit fairly still in your belly.
It's not your heart or cardiovascular system. They simply pump and transport blood.
No.
There is only one type of tissue in your body that can tighten or elongate.
That tissue is your muscles.
And when your muscles turn on you, they literally rip you apart from the inside out, deforming your body to the point of physical pain.
Here's how...
"You got me skiing again!"
"I came down with Sciatica in early January 2006, which my doctor diagnosed. He sent me to a physio and put me on muscle relaxants, neither of one made any improvement. I searched the Internet for more information and found your web page and liked your approach.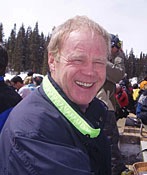 Some of the exercises were the same as the Physio gave me but most were not and I was confident they would all work together to rid me of that terrible agony. In the fall of 2005 I had booked a ski trip to Aspen for the last week of March and was reluctant to cancel it although in January I knew it would be impossible.
By the first of February I was feeling some improvement and put the skis on mid February and was absolutely astounded that I could ski without any pain. I was able to go to Aspen and enjoyed a great week of skiing.
I still have some numbness in my foot that my doctor tells me is nerve damage but should go away in time. I hope will never experience that pain again, but if I do, I will know exactly where to go for help.
Tom Hartt
Exactly How MI Syndrome Leads to Back Pain
You see, the muscles in your body work in balanced symmetry – much like the wheels of a car.
Well, what happens when your car is out of alignment?
The car pulls to one side causing uneven wear on the tires... your gas mileage plummets... and left unchecked you run the risk of doing permanent damage (or even a complete tire blowout), right?
Well, just like bad alignment beats up your car (and eventually, leads to catastrophic part failure)... bad muscle alignment beats up your body (and over time, leads to catastrophic damage to your joints, discs and nerves).
"I Have Absolutely No Sciatic Pain... YIPPEE!"
"Received your video and manual 7 days ago and am able to stand long enough at PC to send you a thank you. If only I had known about muscle imbalances earlier ... it would have saved me from the most miserable three months of my life.
Today, I have absolutely no sciatic nerve pain running down my leg! YIPPEE! If I'd followed the chiropractor's advice, I'd still be in bed resting between the 3 adjustments a week. So, thank you from the bottom of my heart! (and from the left side of my bottom and hamstring :)"
Elisabeth Bock - North Palm Beach, Florida
What Gives You MI Syndrome that Causes Back Pain?
MI Syndrome stands for Muscle Imbalance Syndrome. It happens when certain muscles in your body are much stronger than others. This imbalance causes pain. How does this happen?
Maybe you play golf and your body twists out of alignment because you swing a club in only one direction (strengthening those muscles more than the other side)?
Maybe you carry a heavy purse, bag or backpack over one shoulder (or a baby in one hand), and that side has grown stronger because of the extra weight?
Maybe you sleep on one side and not the other, causing your spine to bend toward one side?
Maybe you drive a lot or sit at your job, leaving some muscles barely used all day?
Maybe you hover over a computer for long hours, tensing your neck and upper back?
Maybe you had an injury and one side of your body overcompensated and has remained much stronger since?
Maybe you engage in a repetitive sport (like running, swimming or cycling) where one muscle group is used much more than the rest?
Whatever caused it really doesn't matter. All you have to do is rebalance your muscles and the pain will disappear.
It's called Muscle Imbalance Syndrome (MI Syndrome for short).
It happens when certain muscles are either too strong or too weak. This causes an internal imbalance (hence the name Muscle Imbalance Syndrome).
It is this imbalance that pulls your body out of whack.
It is this imbalance that triggers back, hip, butt and leg pain... and... can also lead to herniated discs, sciatica, arthritis, piriformis syndrome, sacroiliac joint dysfunction, surgery, scoliosis and a slew of other conditions that cause pain in and around your back.
It is this imbalance that caused back pain for every single person in the testimonials you see on this page.
And if your back used to be fine... but now... you suffer from chronic back pain... I guarantee some (if not all) of your pain is caused by Muscle Imbalance Syndrome.
This also explains why NOTHING else has worked to stop your pain. Pain pills, shots, chiropractic, yoga, surgery... whatever.... can't rebalance the muscles. That's why they only provide temporary relief (if any).
Now, here's the good news...
Muscle Imbalances take a MAXIMUM of 30 days to reverse. That means if you have a muscle imbalance you can be pain free within the next 30 days (and probably a lot sooner).
I'll explain how in a moment...
But first, how do you know if Muscle Imbalance Syndrome is causing your pain?
That's easy.
You can see it in the mirror. You just have to know what to look for.
If You See Any of These Three Things in a Mirror, Then I Can Show You How to Stop Your Pain for Good
You have many muscles so you can have many different types of muscle imbalances.
But there are only three different types of muscle imbalances you need to know about.
These three are important because they pull your hips out of alignment. And since your spine sits directly on top of your hips, well, this throws your spine out of whack, too, causing ongoing pain and injury.
Keep in mind you can have just one, two or all three.
To see if you have any one of them, you'll need a full body length mirror. Go find one now.
Two quick words of warning before you continue:
First, if you don't have a mirror, have someone snap a picture of you with a camera while doing the following poses. That works just as well.
And second, stand as you naturally would. It is very easy for you to read the following instructions... and adjust your posture accordingly so it "looks" like nothing is wrong.
That's like sucking in your gut before you take a picture. It may look fine for a moment, but the problem is still there. If you do this, realize you're only cheating yourself.
"Lose your back pain is a superior product..."
"I came down with Sciatica in early January 2006, which my doctor diagnosed. He sent me to a physio and put me on muscle relaxants, neither of one made any improvement. I searched the Internet for more information and found your web page and liked your approach.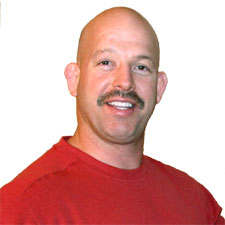 Lose Your Back Pain is a superior product that cuts through the core of suffering so many people have. The exercises and the way you've put them into an easy-to-follow program work like magic. Your program holds the keys that will not only help eliminate back pain, but may even keep thousands of people out of the doctor's office - other than for brief check-ups. People who have suffered with back pain for years will find relief with your program. I should know because I've seen these exercises work wonders for young and not-so-young. Great work.
Matt Furey
Ok, Let's Get Down to Brass Tacks...
MUSCLE IMBALANCE #1:
To see the if you have the first Muscle Imbalance, stand facing the mirror with your toes pointed directly forward.
Now, look closely at your right and left hips.
Do they look like they are the same height? Are your hips level with the ground? Or does one sit slightly higher than the other?
If one hip IS higher than the other, then you have a Muscle Imbalance Syndrome called the High Hip Syndrome.
It looks like this: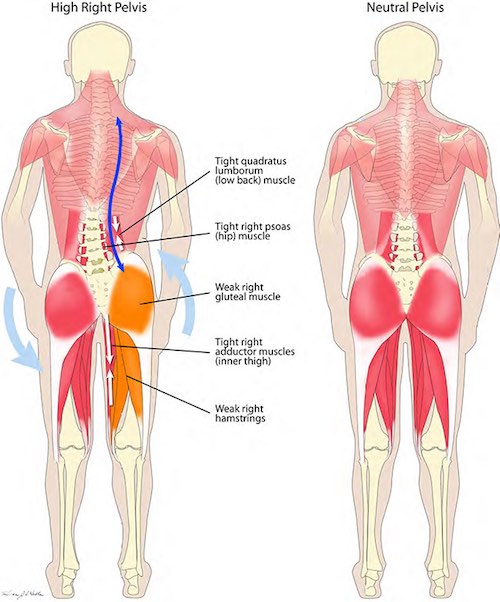 This is dangerous because it puts a side-to-side curve in your spine. Look at the above picture again...do you notice how that tilts both your pelvis and your spine? Can you feel how that could cause pain in your back?
Ok, moving on...
MUSCLE IMBALANCE #2:
For the next two, turn 90 degrees so your right side faces the mirror.
Now, pull your shirt up so you can see your belt-line.
Is the front lower than the back? Or is the back lower than the front? Or is it perfectly level with the floor?
"After 20-years of back-pain I'm finally pain-free!"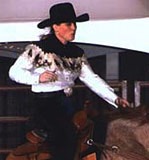 "I want to thank you for your system of exercises. I have suffered back pain for over 20 years with pinched nerves in my hips and lower back. (I am 46) I have tried every remedy you mention in your site and all of them really did not keep the pain away- just barely got me mobile.
I have been doing the exercises 2-3 times daily for Forward Tipped Pelvis and the Sciatica stretches for over a month now and I have not gone to the Chiropractor and I am virtually pain free. I ride Performance Horses in Competition and I cannot tell you how good I now feel being able to concentrate on riding and not my back pain. THANK-YOU!!!! The money was well spent."
Lynn Wertelet, Albion, PA
If it is perfectly level there is nothing wrong. However, if your hips tilt either too far forward or too far backwards then they are NOT supporting your spine properly. This is called Tipped Pelvis Syndrome and it looks like this: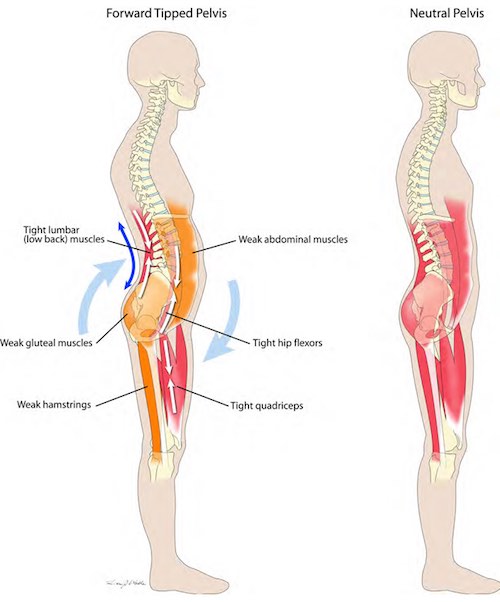 Or like this: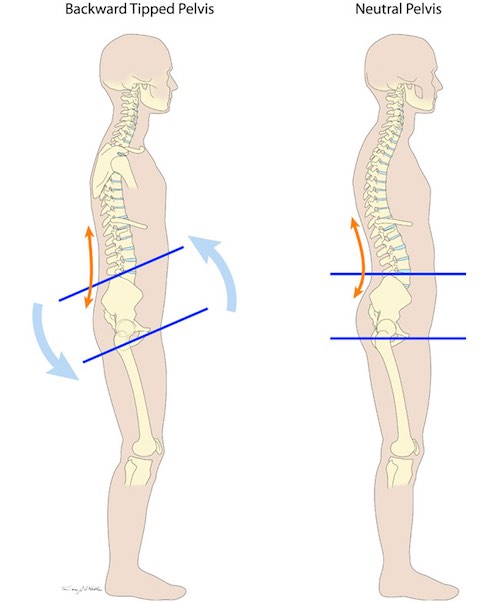 And finally...
MUSCLE IMBALANCE #3:
Finally, is your head directly above your hips? Or does it jut out in front of your shoulders? If so, make a note that you have Forward Head and Neck Syndrome.
It looks like this: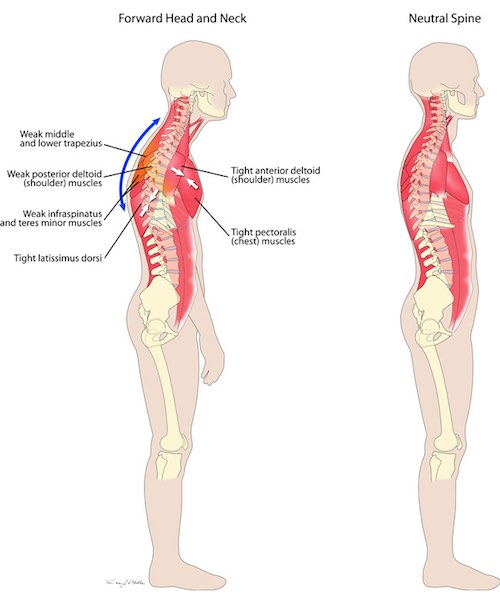 If you see any of these three in the mirror, well, now you know exactly what is causing your chronic pain.
(And if you aren't 100% sure if you have any of them, that's ok. I'll show you how to get a professional
Muscle Imbalance Syndrome
evaluation later on in this letter.)
So, how do you get rid of them?
Eliminates Muscle Imbalance Syndrome In the Next 30 Days (And Usually a LOT Quicker)!
To stop the pain and prevent it from ever coming back, all you have to do is restore balance to your muscles. There are two steps to this process. They are:
1. Stretch the SPECIFIC muscles that are too strong...
And...
2. Strengthen the SPECIFIC muscles that are too weak.
This will require some effort on your part. They are your muscles. No one else can work them for you.
But don't think you'll need to bust your hump pumping iron in the gym for hours every day. These exercises take about 3 to 15 seconds each. And you can run through them all in less than 10 minutes a day without any special equipment whatsoever. You won't even break a sweat.
"The exercises are working!"
"I've only been doing the exercises for two weeks and they are so easy and they are actually starting to work! I have two compressed discs at the very end of my spine that were causing extreme sciatica pain. It is is very much less now!"
Lynne Fear - Chatham, Massachusetts
In fact, they are so easy you can do them in bed!
And you'll see results fast no matter how long you've been in pain.
If you've read any of the testimonials running down the right side of this page you'll notice many reported a dramatic decrease of pain within the first few days or weeks.
It sounds almost too good to be true.
But it's real.
And it happens all the time because muscles respond VERY quickly to stretching. If your muscle imbalance is caused by overly STRONG muscles, then you can expect very quick pain relief, too.
And if your muscles are WEAK?
Well, it takes a MAXIMUM of 30 days for muscles to respond to exercise. So if pain totally knocks you out so you are bedridden most of the day, you are likely weak... and... it may take you as much as a month to get back on your feet.
If you've been in pain for months, years or even decades, that's still pretty good.
Who Else Wants the Exact Step-by-Step Details That Puts Your Worst Pain Behind You?
"Lose The Back Pain System Gave Us A New Lease On Life"
"Thanks for the new lease on life, Jesse. The healing Doug has experienced over the last few weeks, through your Lose the Back Pain System shows us that our retirement dream of continuing to develop our two acres into a permaculture paradise ARE achievable... even after Doug's debilitating back injury in his mid twenties and over 40 years of sedentary work. How amazing is that?!! We deeply appreciate all the years of work you went through to develop and fine-tune your healthy back program. The level of gratitude I feel as I see Doug's progress is beyond my ability to fully express. Thank you for making this your life's work. You are making a positive difference with your life... and that's what life here on this earth is ultimately all about."
Bonnie A. Strub
You can find all of the specific stretches and strengthening exercises necessary to eliminate Muscle Imbalance Syndrome for good in my Lose the Back Pain® System.
I released this program in 2003. It's the only one of it's kind. And so far it's helped 98,803 real-life back pain sufferers from 133 countries around the world.
You've seen their success stories - hundreds of them - running down the right side of this page.
Now it's your turn.
But be forewarned. The program won't work if you don't follow the program.
If you can't stand the idea of even a little effort, you should probably STOP reading here.
On the other hand, if you understand that getting your muscles back into alignment can take all the excess pressure off your joints, bones, muscles, and discs - freeing you from constant pressure and pain - then this may be perfect for you...
If you ARE the kind of person who has a certain level of "courage" and are willing to try something new... just like the people you've read about in this letter...
And you recognize the value of eliminating problems at the source instead of using short-term "band-aids" - then this is exactly what you've been looking for.
Just think, the next time someone asks about your back pain...
You can smile... and say...
"What Back Pain?"
Want to see this amazing system for yourself? Well, before I tell you how to get your hands on a copy... and because this isn't cheap...
I want you to know we offer a number of other products in a similar price range.
And while they are good, THIS one can be life changing...
Where just 10 minutes a day can completely eliminate your back pain for good within the next 30 days (and save you hundreds, or even thousands, in future medical bills).
If you're still interested, here's what to do now:
Click below to order the Lose the Back Pain® System.
A printed hard copy is available for $97 (plus s&h). The digital copy is $47. Or, right now, you can grab both the hard and digital copy for only $97 (plus s&h).
I recommend you grab the combo print and digital copy. This way you can have one handy at home to take notes on. And you can store one on your computer for convenience when you travel.
3 E-Z Ordering Options!
Remember.... no matter which option you choose, when you order today, you get your PREMIUM PACKAGE UPGRADE for FREE!
Option #1: The Lose the Back Pain® System HARDCOPY Version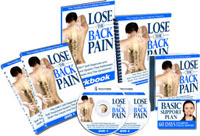 (all regions) Includes Complete System and DVD videos
$97
US Shipping Fee $10
(Outside US $20)

Note to Canadian Customers:
If there are any duties, taxes or brokerage fees, you are responsible.
Option #2:
® System DIGITAL VERSION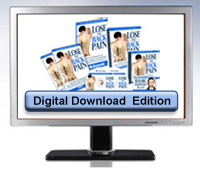 Receive instant access to the complete system AND watch the videos online at your convenience!
$47

* The online version works
best if you have a High Speed Internet connection
Option #3:Lose the Back Pain® System HARDCOPY AND Digital Version!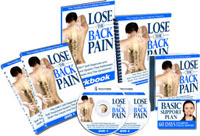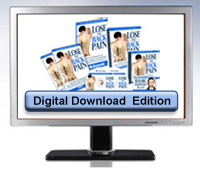 (all regions) Includes Complete System and DVD videos... plus INSTANT access to the online version for immediate relief!
Regularly $144
Today $97
US Shipping Fee $10
(Outside US $20)

Note to Canadian Customers:
If there are any duties, taxes or brokerage fees, you are responsible.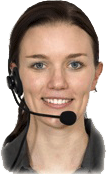 #1 - Call in your order 800-216-4908 EXT 1 Toll-free 24 Hours a Day
Outside US: 240-780-5977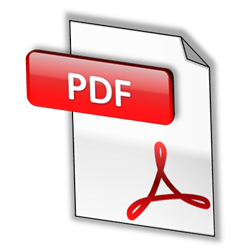 #2 - Fax in our print order form(Right-click and "save as")
USA: 866-843-4319
International: 240-780-5977
#3 - Mail in our print order form (Right-click and "save as")
We Ship Worldwide And Have Pain Free Customers
In 85 Countries Around the World!


Or, if you prefer to talk to a real live person, call our offices at 1-800-216-4908 (1-240-780-5977 international) and tell whoever answers you want the Lose the Back Pain® System.
And you don't risk a penny by ordering now. Why? Because you're covered by my super generous...
90-Day FREE "Test Drive"
This way, you'll have an entire 90 days to prove to yourself that this is the REAL DEAL.
And remember, it takes a maximum of 30 days to see if this works for you. And 90 days is more than enough time to feel the permanent effects.
But, if you decide for any reason the Lose the Back Pain® System is NOT for you, no problem. Just let me know before the 90 days is up and I'll refund every penny.
No questions... and no hard feelings.
In other words, even if you refund, you'll get the full scoop on how to completely eliminate muscle imbalances...
Plus, You Also Get UNLIMITED Personal Support ABSOLUTELY FREE for 90 Days!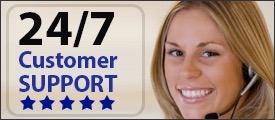 Earlier in this letter I promised to tell you how you can get a professional Muscle Imbalance Syndrome evaluation.
I will now fulfill on that promise...
When you ACT NOW and reserve your copy TODAY, you'll immediately get upgraded to our premium package. This includes 90 days of unlimited phone and email access to The Healthy Back Institute® Co-Founder Steve Hefferon.
Steve holds a bachelors of science degree in Health/Fitness... is a fitness trainer... certified massage therapist and has combined his skills to become one of the country's top Post-Rehabilitation specialists.
He helped create the Lose the Back Pain® System™ back in 2003. And since its release he has spent almost every day speaking and corresponding with Lose the Back Pain® clients from all over the world.
One of the reasons people get such great results using the Lose the Back Pain® System™ is because of this extra level of unlimited personal support.
Over the next 90 days you'll get:
Unlimited email support

Unlimited phone support

Professional Muscle Imbalance Syndrome evaluation

Personalized recommendations and support

Consultation with your healthcare professionals, if necessary

And more!
Normally, this 90-day unlimited support costs $97 a month.
But ACT NOW – and you'll get unlimited access (a $291 value)... FREE!
Consider this my gift to you for having the courage to "at least" investigate this for yourself.
Now, here's what I recommend you do to...
Cut Your Pain in Half in the Next 10 Minutes!!!
First, grab your copy of the Lose the Back Pain® System™ in physical, digital or combined physical and digital format.
I suggest you choose the physical AND digital format so you can dig in right now for relief in the next ten minutes... and... have a physical backup copy to take with you when you travel, or if the power goes out or something happens to your computer and the digital copy gets deleted (though you can always download it again).
Next, enter your personal information so we know where to send everything.
Finally, check your email for instant access.
And if anything isn't 100% crystal clear, remember...
I'll Take You By The Hand for the Next 90 Days!
If at any time you have a question, some guidance or simply need someone to vent to, Steve Hefferon is "on-call" 24 hours a day by email (and by phone during normal working hours).
He'll help you identify exactly what to look for in photos (ensuring you follow the right protocol).
And he'll help modify the movements for you if you have limited mobility. Even if you've been bedridden for weeks he can help you get up and about again!
He'll provide you with everything you need to know... so you, too, can conquer back, hip and sciatica pain for good like thousands have before you.
"Drastic Improvements After Just One Week"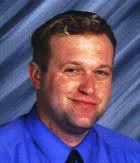 "There were days I could not move. The pain in my right leg and lower back was the WORST pain I had ever felt! I went to a chiropractor and it was decent at best, but it did not have any long-term relief. I discovered losethebackpain.com and I decided to order the product.
I must say... that was THE best choice I had ever made. They are very friendly, helpful to your needs and you can even email them and they will respond to your specific questions! I tried the program, and after only one week I felt drastic improvements! I cannot say enough how impressed I am with their knowledge, product, and assistance. This IS the answer you've been looking for!"
Matt Hansen, Phoenix, Arizona
Loading the player...
Click on the play button to listen to Matt
This type of unlimited support is invaluable (how hard is it for you to get your doctor on the phone without an appointment), but you get it free for a full 90 days.
The only thing I can't do is follow the program for you.
What you do now is your choice...
But let me ask you an important question:
If you don't try the Lose the Back Pain® System™ today... WHAT will you do?... and more importantly, WHEN will you start?
Please don't procrastinate when it comes to your health. It will only hurt you in the long run.
Click on one of the Lose the Back Pain® System™ options above and join the thousands who've already said goodbye to back pain.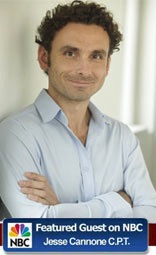 P.S. If you're still unsure... and because I don't want to see you miss out... I've answered a number of the most common questions that others have asked over the years. I thought you may find them helpful...
Still Have Questions?
Click here to view our Frequently Asked Questions
Click here to view our Shipping and Return Policy for this product
We Ship Worldwide And Have Pain Free Customers
In 85 Countries Around the World!