Maverick "Pioneer of Pain Relief" Shocks
Medical Establishment - Again!
The One Solution that Lets You
BANISH ALL PAIN... for GOOD
Imagine finally gaining the upper hand over ANY type of pain ... pain that's been stopping you from living your life the way you want to live it ... keeping you from doing ALL of the things you love.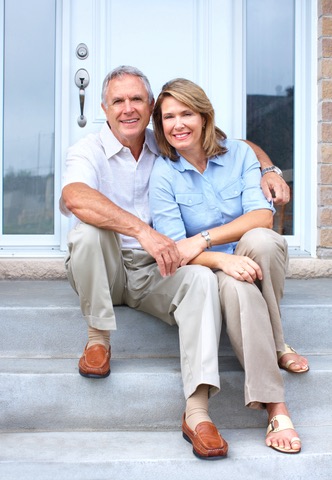 What if I told you I could show you how to BANISH that pain in just a few short days?
How would living pain free starting NOW change your life?
I'm not the only person who can change your life, but I do have a unique understanding of the most powerful, effective and FAST ways to give you what you're looking for: A life free from pain... with NO drugs or surgery..
And today, I'm taking that a step further...
Hi, I'm Jesse Cannone. And whether you're a longtime customer or you've just discovered the Healthy Back Institute and the amazing pain cures we offer, I'm going to show you a way to make ALL your pain, discomfort, aches, old injuries and nagging irritation disappear faster than you ever thought possible.
What do I mean by that?
What I'm going to show you is something I've put a lot of energy and passion into. I got together with my team of renowned experts at the Healthy Back Institute ... and with the experience of through years of research, feedback and success in healing pain, we're going to share with you the information and tools that will let you banish ANY kind of pain you might have ... AND give you life-changing advice and tips to protect you from any kind of pain you might encounter in the future.
You get all of my natural, holistic pain-healing experience as the founder of The Healthy Back Institute ... PLUS the wisdom and knowledge of my medical advisory board of 7 doctors and pain specialists...
Together we've now helped over 175,485 people in an incredible 120 countries free themselves of the shackles of back, neck and other pain.
And they're cured with all-natural, 100% safe, and innovative pain relieving methods that have turned the medical establishment's "drugs and surgery" machine on its ear.
Now I'm going to shock them even more by opening the floodgates to total pain relief for you – the way YOU want it. On YOUR terms.
It's an incredible opportunity to become a member in the Live Pain Free® family.
I'm opening up all my files ...
giving you access to all my research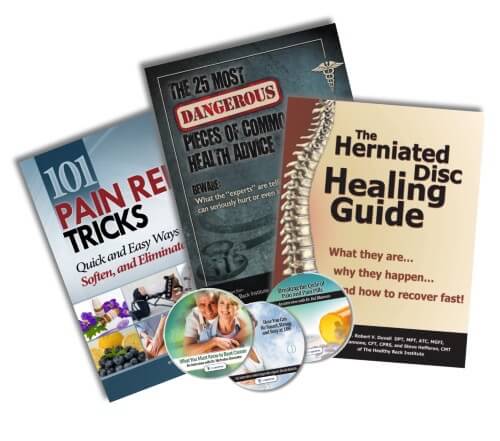 ... ALL of the hidden, forgotten and suppressed pain cures I've found, past OR future ...
...FULL access to exclusive interviews with the world's most cutting edge health experts ...
...INCREDIBLE stories of awe-inspiring healing directly from members just like you ...
...DVDs, CDs, access to a treasure trove of archives, new and exciting bonus material, product reviews so you can discover what REALLY works for relieving pain ...
I sincerely believe that when you become a member of the family, you'll not only start living a life free from pain ... but that you'll take control of your entire life!
The information, special savings, and direct access to my team of experts virtually ensures you'll start to feel better RIGHT AWAY. Plus, with this vast knowledge of cutting-edge tips, you're going to not just live your life, but enjoy your life even more.
We live in exciting times... just a few decades ago, we believed you either took a drug or got surgery for pain ... or you were just stuck with what you got.
Today we know better.
You have more freedom of choice than you ever dreamed of.
You can give your body the right solutions to heal the pain once and for all when you become a part of the Live Pain Free® family.
And the best part is, it's VERY inexpensive.
I want to make this available to everyone, so I am charging only enough to cover the costs of the materials and production.
But I am giving away so much with this offer. If I priced Live Pain Free® at what it's actually worth ... it would cost $1,888.50 the first month alone! Take a look at this chart: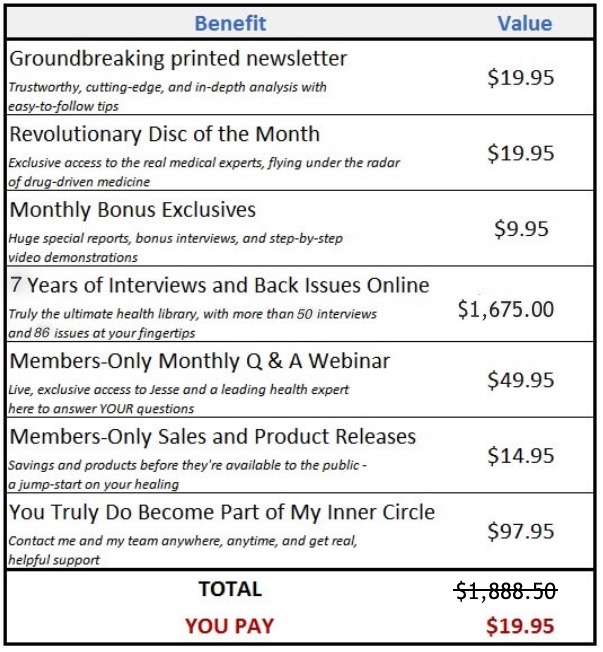 So I decided to forget all the costs ... that no matter what it costs me personally, I want to make this affordable to everyone ... and offer Live Pain Free® for only $19.95 per month. That's less than 67 cents a day!
AND I give you my personal promise that my investment in your health will be worth the small investment you make with me in return.
Heck, you'd spend more than a year's membership on a single visit to a mainstream doctor - so why not give it a try? Plus, with more than $1,675.80 a month in value, it's a true steal!