100% Guaranteed - Cancel Anytime, No Questions Asked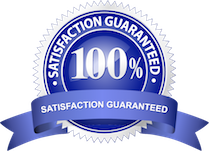 Complete satisfaction with every newsletter issue is the #1 goal my team and I strive for each and every day.
If you ever feel that we've fallen short of that mark, or if the Live Pain Free® Newsletter is just "not for you" then you can cancel at any time, and you'll stop receiving the newsletter immediately.
(Cancelling is easy. You can call us toll free 24 hours a day, 7 days a week at 800-216-4908... or if you don't want to talk to anyone, you can log in to your "My Account" area of our website and cancel electronically.)
I think we can both agree that's beyond fair, and I have no problem taking ALL the risk.
If I miss the mark on anything I've promised, you can cancel at anytime.