These enzymes, which bring your body back into balance—and literally "eat away" the cause of your nagging pain—have been flying under the radar for years. So today, I want to get a FREE sample in your hands so you can witness first hand what you've been missing.
Giving it away is the best way to let you know this stuff WORKS. It means you can FEEL the relief for yourself without risking any money. Well, I do ask for a dollar and ninetynine cents to cover shipping. But if that $1.99 delivers BIG pain relief, you won't mind, right?
As you'll see, the pain-fighting powers of these enzymes are backed up by decades of peer reviewed research.

First, let me show you WHY these enzymes are so essential and how they hold the secret for relieving stubborn, chronic pain that no longer responds to over-the-counter remedies like Advil, Tylenol, and Aleve... or even prescription pain killers like Celebrex.
Because when you're suffering in pain every day, it usually means...
Your Insides Are Wrapped Up in a Web of SCAR Tissue
That may seem like a strange thing to say. But bear with me for a moment.
When your body senses an injury—it can be as minor as a scratch, a small bump or cut, or even just sudden heat or coldness—your immune system sets off a cascade of reactions.
And when you don't have enough of the right enzymes to balance and control these reactions, you set yourself up for long-term problems... like chronic pain that NEVER goes away.
Here are the two most important immune reactions, (and how they sometimes go terribly wrong):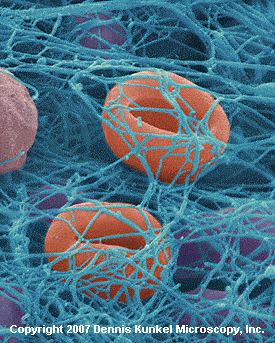 Red Blood Cells getting stuck in and amongst fibrin. This happens when there aren't sufficient proteolytic enzymes in the blood stream.
Your body sends white blood cells to the site of the injury or irritation to fight off infection. It does this by causing inflammation and swelling.

Your body develops fibrin to essentially "seal off the site" with a strong protective mesh.
Fibrin is a natural substance, which helps wound healing. It's also what your body uses to make scabs and scar tissue.
When you're young, it's easy. Your big supply of proteolytic enzymes NATURALLY breakdown all that scar tissue, get rid of the inflammation, and everything goes back to normal.
But as you get older, your lack of pain-fighting enzymes makes the process go haywire, causing spiderwebs of scar tissue to build up in your body. (That's why it takes older folks longer to heal, and why injuries leave bigger scars that don't go away.)
What's more, this buildup of scar tissue causes MORE inflammation and MORE excruciating pain that doesn't respond to medication.
Here's something else: All that extra scar tissue protects the original injury, making it almost impossible for over-the-counter pain relievers to get in there and reduce the inflammation.
It's like putting a hard shell over the raw, inflamed tissue. Nothing gets in, nothing gets out. That's why certain forms of pain just don't stop.
Now here's the secret...
When you give your body a NEW SUPPLY of these enzymes, they go to the source of your pain, eat away the scar tissue, quiet the inflammation, and allow your body to FULLY heal.
PAIN GONE.
If you're a little ticked off that no one told you this before, I don't blame you. But this is nothing new for mainstream medicine. They've known about the enzyme connection for over 40 years!
It all started with a man named Dr. Max Wolf.
Columbia Researcher Discovers the Key to Melting Away Old Scar Tissue and Eliminating Your Pain For Good!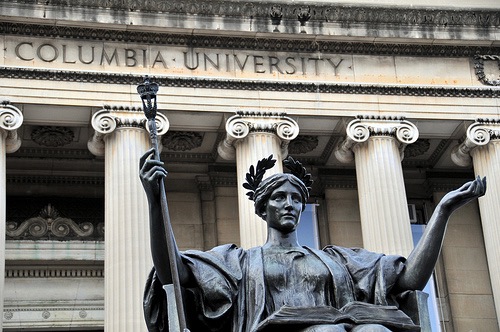 Dr. Wolf was a medical doctor at the prestigious Columbia University for over 30 years. And in the early 1970s, he looked into the problem of why pain seems to increase as you age.
In particular, he was looking for the differences to explain why young people heal faster, and feel less overall pain than older folks.
He discovered that when the body was reacting to pain, the bodies of younger adults responded by flooding the painful area with something called "proteolytic enzymes."
But for some reason, the older folks showed DRAMATICALLY lower levels of proteolytic enzymes and therefore felt MORE pain.
Dr. Wolf's discovery that younger adults have dramatically higher levels of proteolytic enzymes in their bodies sparked a wave of controversy and excitement in the scientific community.
Further research revealed proteolytic enzymes are actually the first line of defense against pain and inflammation!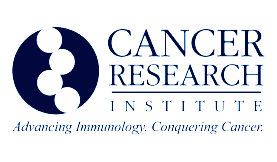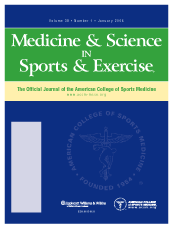 Later, a 1982 study confirmed that proteolytic enzymes "eat" fibrin and other scar tissue, effectively breaking up that hard shell that forms around your injuries.

Another study published by the Institute of Cancer Research in Vienna found that, "a combination of proteolytic enzymes and herbs were effective in treating rheumatoid arthritis and reducing TGF-b which is known to be present in the blood when there is cancer."

And a study published in the Journal of Medicine, Science, Sports and Exercise found that, "proteolytic enzymes have therapeutic effects in the treatment of inflammation and soft tissue injuries."
NOW do you see why I'm so bent on getting these enzymes to as many people who will listen?
Proteolytic enzymes are nature's "missing link" to the pain problem you've been battling all these years.
And I have hundreds of readers who all confirm the special blend of proteolytic enzymes and nutrients I call Heal-n-Soothe® put their pain to rest, when NOTHING else worked: