Finally, an office chair allows you to sit without pain
"The Best Chair for Bad Backs"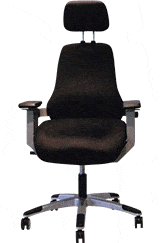 Are you suffering from any type of back pain or sciatica and need an office chair that will allow you to sit without pain?
Or, maybe you're not suffering from any back pain at all and you'd like to keep it that way!
Here at the Healthy Back Institute® we have tested dozens and dozens of office chairs... everything from the $59 office supply store models all the way up to $3000 custom chairs and none of them even come close to this chair!
We think you will find that this is not your ordinary office chair.
Here are some of the things that make this chair unique: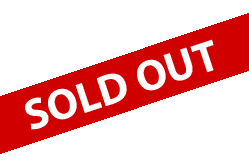 Order by Phone 24 Hours a Day
Please Call 1-800-216-4908 Now (Outside U.S. Call 240-780-5977)
Please note this product can take 5-7 business days to ship out.
Your Body Craves Motion
Your body abhors a static position like sitting and wants to freely move hundreds of times per hour. Even subtle movement provides huge benefits in back health. The unique and patented design facilitates movement from small, hardly perceptive ones to full recline and incline position changes.
The Secret is Dynamic Counterbalancing
The seat and the backrest swing from a pivot point that matches your body's center of gravity and its center of motion, so they rotate in perfect concert with you. You are free to move while keeping a comfortable and biomechanically correct posture.
True Lumbar Support
Whether you're on the keyboard or on the phone, you'll experience full lumbar support that follows the natural path of human motion. The chair self adjusts so you'll never have to fuss with seat or backrest adjustments because it simply moves as you move, providing support and comfort in all positions.
"No Slouching"
Men tend to slouch when they sit. The unique design of the seating mechanism makes it virtually impossible to slouch and helps all users maintain good posture throughout the day, protecting their back and neck from pain.
No "Perching" while Working
Because the seat and the backrest move independently, your back is always supported as are your hips and thighs no matter how you choose to work. This is especially important for women who often sit on the edge of their work chairs.
Comfortable Cushions
The cushions are hand upholstered using high-quality foam and upholstery for comfort, good looks, and durability.
It Fits Everyone
The chair is ideal for everyone between 5'1" and 6'4" and up to 250lbs. You can personalize your chair to your body and your work space and then the chair automatically adjusts to your movement.
No Tools, Easy Assembly
You can assemble it in less than 5 minutes with no tools. Simply snap parts in place and turn a few knobs and you are ready to enjoy the best seat in the house or office.

Once you sit in this chair, you'll never want to use another chair again! Order yours now using the form above and see for yourself why we and so many others love this chair.